Forgive my absence...I have been preoccupied with these four darling little babies. :)
They all hatched on January 27th and I can hardly keep my eyes and hands off of them they are just so cute!
The one with the plastered down hairdo is fine, I just had to help this one out of the shell and I tried to wash off the goo from being in the shell, but I didnt quite get it all. This chick was so big it filled up the whole shell and couldnt move at all to peck its way out of there. It would have died in the shell if I hadnt helped it out.
These are Tex's babies
These ARE Tex's babies
THESE are Tex's babies
These are TEX"S babies!!!!
NOT MINE! I will keep telling myself this so I won't get too attached. ;)
I looked at the wing formation on these babies and it is looking like at least two of them are boys. Girls little sprouts on the wing are all the same length straight across. Boys are graduated and get longer towards the middle. We will see as they get older. It is relatively easy to tell boys from girls in this breed once they start feathering out and getting their head feathers.
Alright Tex, here are a few pictures of your new babies. :)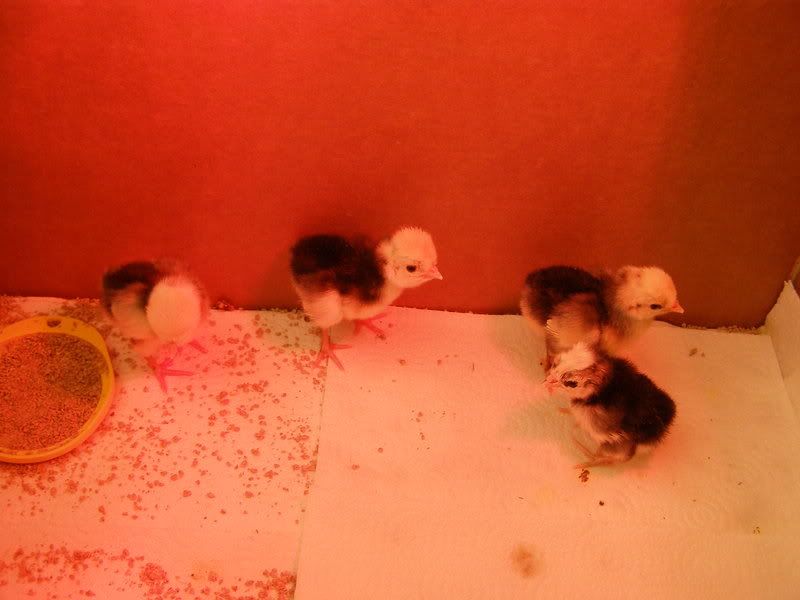 Heat lamp on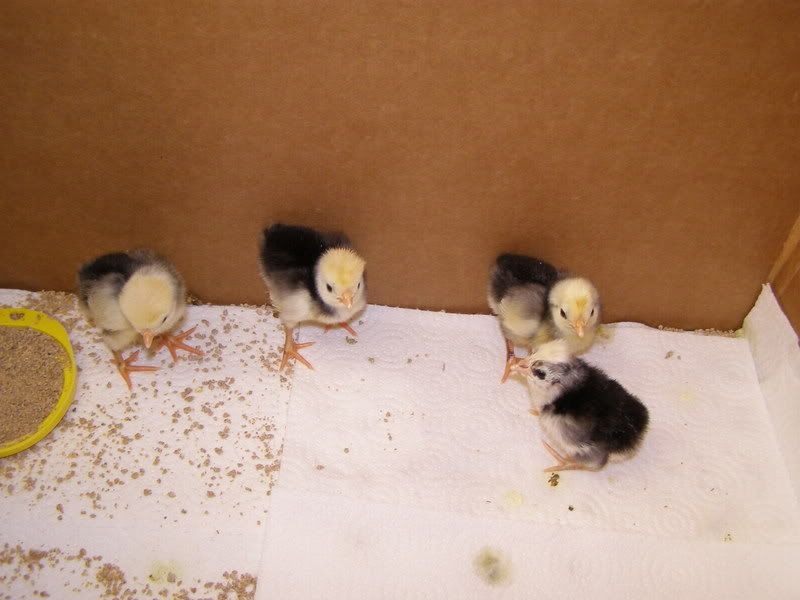 I turned the heat lamp off for a second to take a better picture without the red tint from the bulb.
I am especially fond of this little man. This one is definitely a boy. He is a bold little chick, seems to have been born with no fear. He already has a stand out personality! :)