A little late posting this morning, had some morning feeding to do outside as I didnt get back in time before dark to feed. Needless to say everyone was more than ready to eat!

I had a doctors appointment to get my insulin started and for them to show me how to do it and some information. I am also going to be scheduled to go to a class to help educate me further on my diabetes. It went well, and I stuck myself in the tummy. I am using the 'pen' method. It is very easy to use and understand. I won't bore you with the details on it all, but I did find it easier to give my next injection on my thigh instead of in the tummy, and I also used a piece of ice to numb the injection site beforehand, and it helped a lot, didnt feel a thing. :) I think things will be okay, just have to do what needs to be done, get my sugars in line and things will be just fine.

***********************************

Now onto catching up on things that have happened lately. Ians Dad called us a while back and let us know there was going to be a family reunion in October in his hometown in South Carolina and would we like to go. Well of course we wanted to go! There had never been a Corley reunion before, this was the first. It was a day trip because Ian had to go to work the next day, but it was a nice day and we had a nice drive up and back.

The reunion was really nice and they had a nice set up at the community center building with a good lunch all set up and even pizza for the kids if they didnt like the fried chicken and all the fixings that were with it. A lot of visiting and talking and such went on. I met folks I had never met, and folks I hadnt seen in a long time, but met a couple of times before. Believe it or not, I can be quite talkative at things like this. I get along with folks short term very well. :) Not bad for a person that likes being isolated and somewhat of a recluse. ;)

Being my normal weird self, I brought Phoenix. He wore his diaper all day and didnt complain til we were almost home that evening. He wore his John Deere outfit, it fits the best out of the ones I have made. I tried to fancy up the one I made that was yellow with tiny little bumblebees on it and ended up ruining it, so maybe I will try to stick to the basics. That seems to work better. Soon he can wear his candy cane outfit and his snowman outfit for winter and Christmas. Those fit real well. You know he is going on three years old now? Time flies. Anyway, we brought him with us. He sat on our pile of coats in the backseat with Shelby and rode the whole way without walking all over the place or complaining about the long ride or anything. Good as gold. When we got there I put him down on the ground and got a few strange looks, but everyone soon warmed up to the little rooster and thought he was quite unique the way he loved peoples attention and wore his little diaper. Pretty soon the kids were congregating around him and he really was the life of the party for the kids. We all remember going to family reunions as children and they can be quite boring for children, but that little chicken lit up their day I could tell.

When we sat down to eat Phoenix was napping in Shelbys jacket. I knew he wouldnt want to miss the sweet tea, butterbeans and cornbread. Thats his favorite meal in the whole world, unless you add some corn on the cob. ;) He sat up in her jacket and ate from his little pouch nestled in nice and warm. It was a bit cool that day so he was happy to sit in her jacket and eat. Several folks around us didnt even notice him at first, but when they did they were so surprised!

So many folks don't even think about chickens as pets, but they really can be a lot of fun. Chickenmom over on Youtube has a new video of Phillip and Suzie if you have kept up with her videos. She is the one that taught me how to make the diapers. She has two chickens that are always indoors. She bought some crickets as a protein treat and they ate them up like candy!





Here are some pictures from the reunion...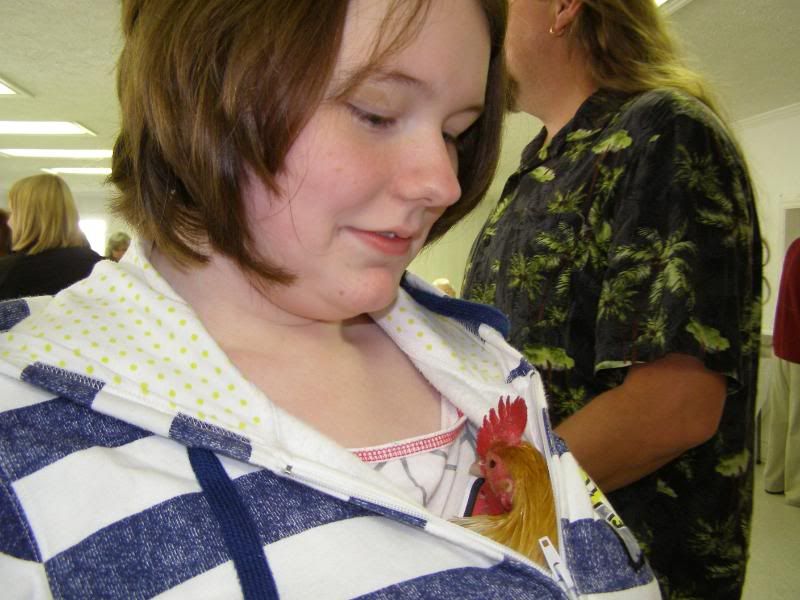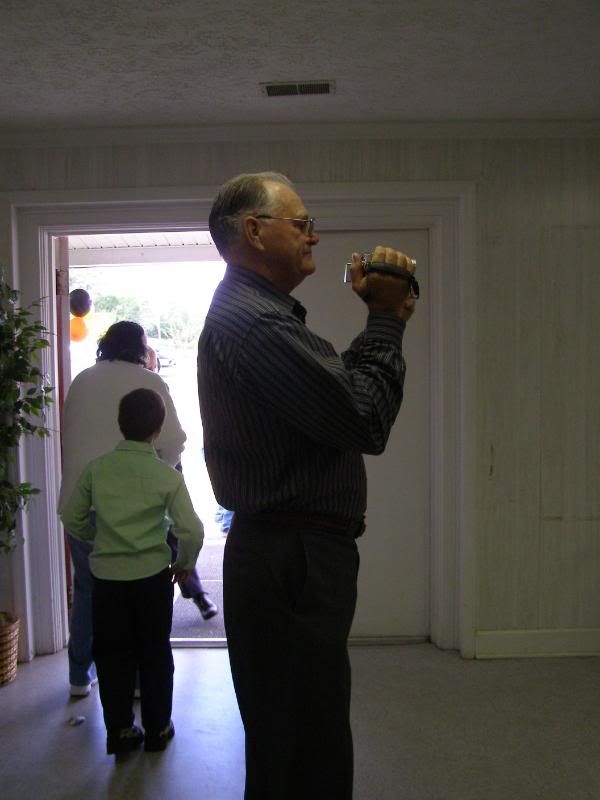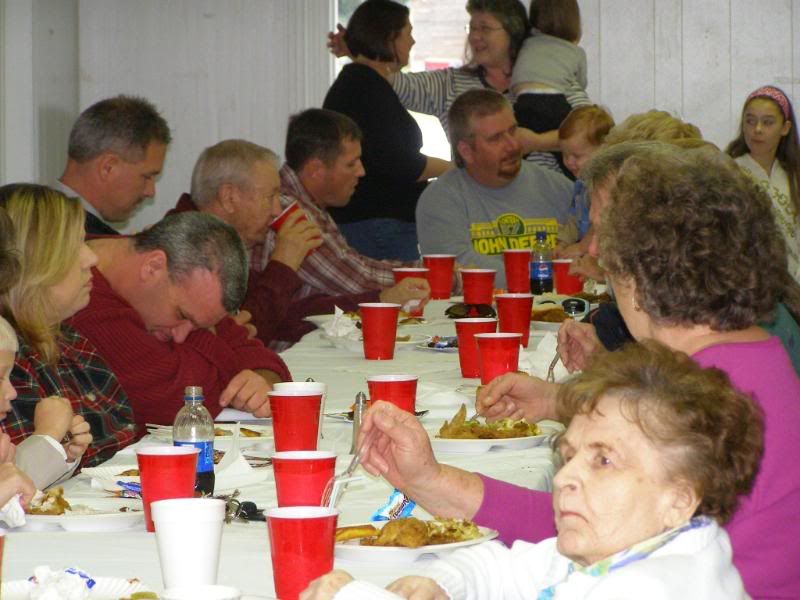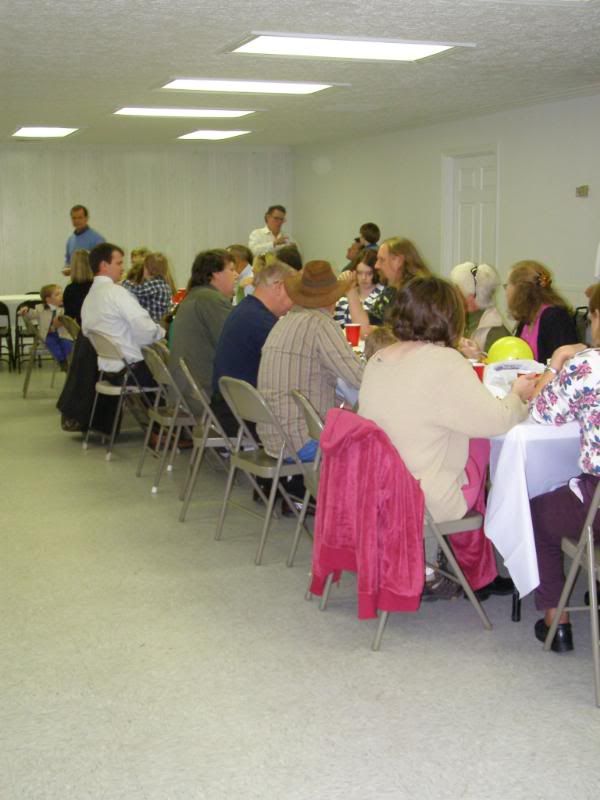 It all ended too soon for me. Two hours later everyone was heading back for home, but I had a really good time and I know it was nice for Ian to see some folks he hadnt seen in so long, and meeting some he had never met before. Phoenix kept Shelby from being bored, although, she is such a good teenager, she doesnt complain about much, so I think she was okay with it all too. :)

Oh Paula, about the mister, yes I have one, for the chickens, but from what I have heard, they like baby pools even better! :)