This morning I went out to feed...and one of the birds I was going to show, was dead as a doornail. It was this young fellows Daddy. My one and only Silver Spangled Hamburg bantam breeding rooster. This guy has two brothers, but they have minor defects that prevents them from being show quality, so he is my star man for this breed. I am hoping to find a show quality rooster to replace the one that died, hopefully by Spring and hatching season.



His three sisters here above.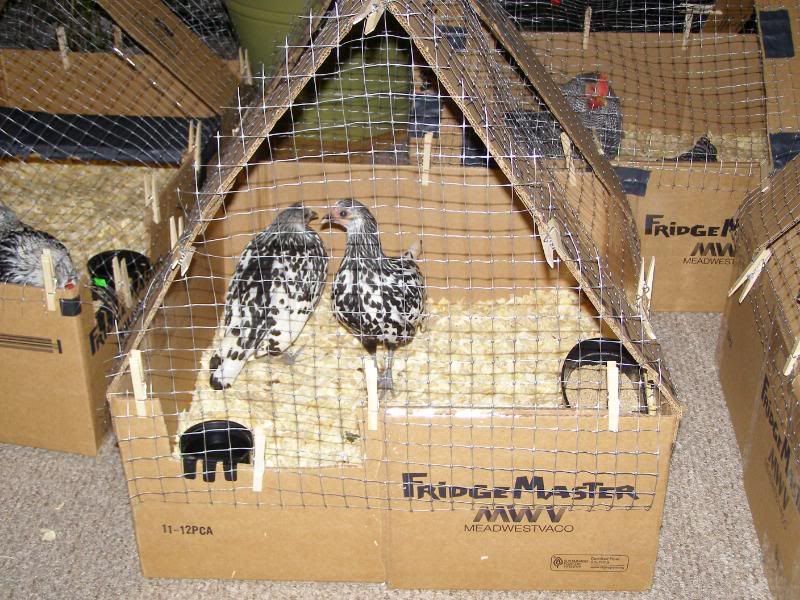 One of the two hens above is his mom...these were the two in with the Daddy rooster that died.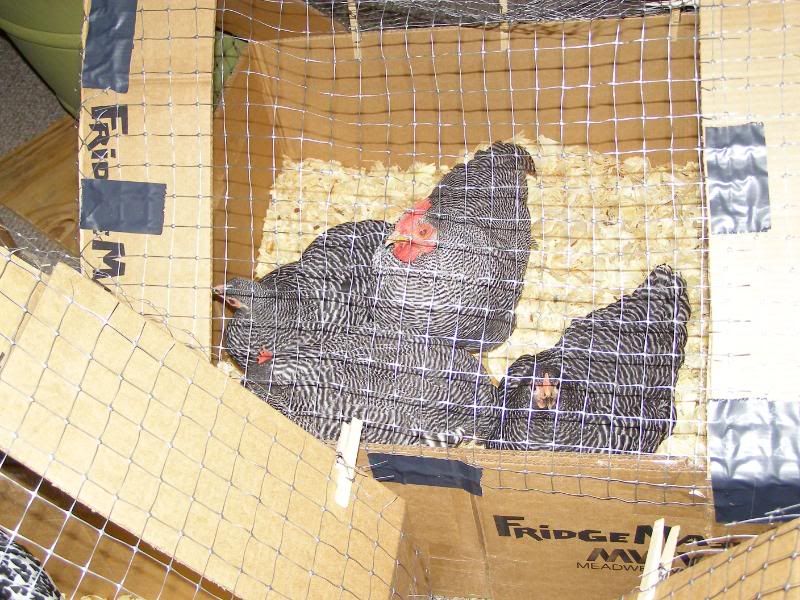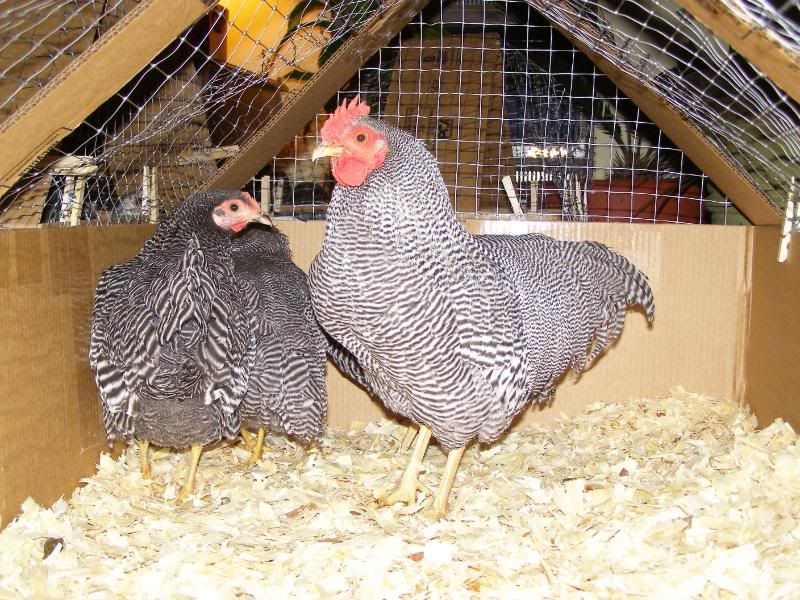 The two barred rock bantam pairs, all under one year old.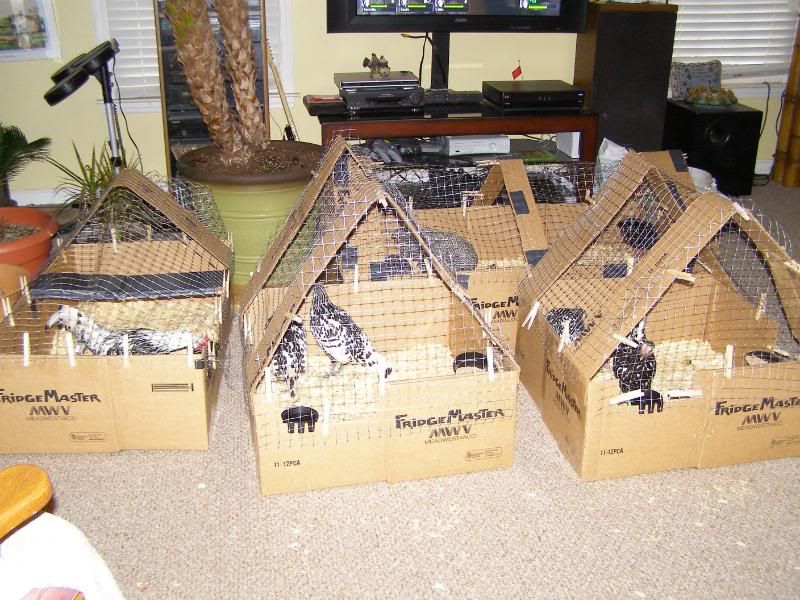 These are the boxes I made to keep them in for the show season. This will keep them out of the mud and muck out in the yard. I will change their shavings often and keep them clean.

Today they have been spritzed with Frontline spray. I didnt see any mites, but just making sure. Mites will get you disqualified and it is shameful, to me anyway. I put just a tiny bit under the wing in the wingpit, on the skin. Its like when you put it on your dog or cat, it doesnt do a lot of good if its not applied to the skin and falls onto the fur, or in this case, the feathers.

Tomorrow and Wednesday will be bath and blowdry days. I got to fit in cooking my contributions to the Thanksgiving meal at Mama and Daddys house. Stuffed celery, Potato salad, and two smoked turkey breasts. I am going to bring some tea sweetened with Splenda too, a couple of jugs. One green tea, and one regular tea.

So today is just a waiting day for the birds. They will relax in the living room and enjoy the comfort of indoors. After show they will go out onto the porch with the chicks and Seramas.

I am also showing my two brown red modern bantam hens, but they are in a suitable enclosure on the porch already, so they can stay where they are. I will just take extra care to make sure their house stays very clean so they don't get dirty. After a bath and blowdry I will have to keep a heat lamp on them for a couple of nights, just in case they are a little damp under the wing, or maybe just keep them in a carrier inside. Either one. Its just that their man will be left all alone outside if I keep them inside. I guess I could just bring him in too, so he won't be lonely.

I know I still have to post the llamas from the fair, and I will. I didnt forget. :) Good Monday to all!

Oh and yes, those ARE tree trunks you see in one of the pictures above...yes, we do have a giant TREE in our living room. It is a pygmy date palm we bought a few weeks ago from Burgers Market in Cartersville. It was on sale, and we had been looking at it for a long time, so we got it. It will be our Christmas tree, yes, thats right. I am going to wrap the trunks in lights and hang little silver balls and such off the tops. :) Here is a full picture of it...

and yes, I know I am crazy, and I dont care. I have trees and chickens in my living room, and I like it that way. ;)