Here is a picture of my new friend and the Giant Cochin pullet I brought to her to put in with her White Cochin young rooster.
I love this picture so much
Here is a picture of her putting the pullet in with Freddy, the cochin rooster, and a couple of shots of Freddy.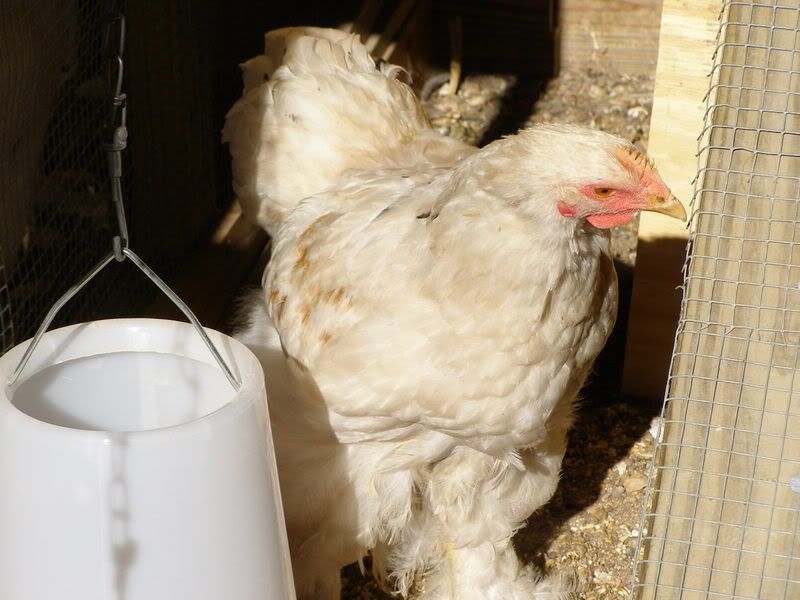 There is talk of collecting the eggs from these two and hatching some out of the incubator for the both of us to have and enjoy.
Below are pictures of the White Crested Polish, which she named Carl the Third. He has taken right to his harem of hens and they all seem happy together.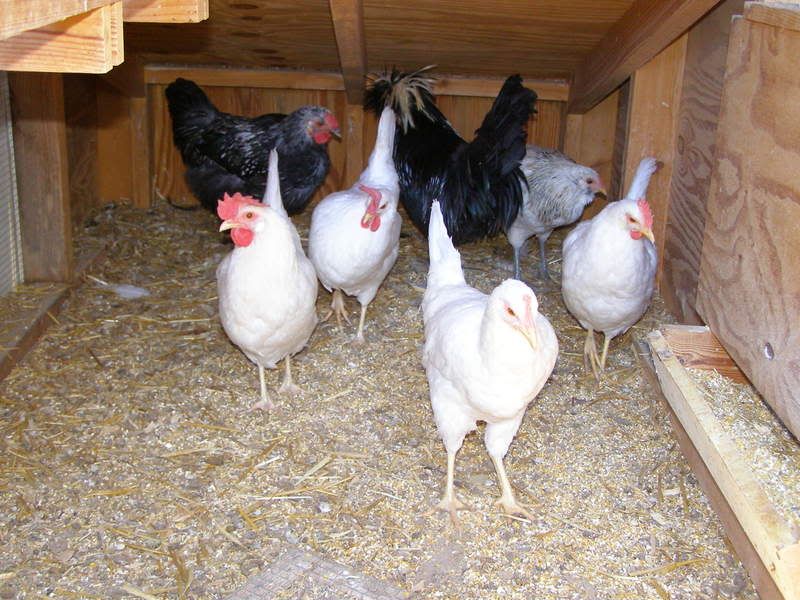 It is always hard to say goodbye to any of my chickens, but when they are going to such a loving good home like hers, it makes it easier. I know they will be well cared for here.
I think she named the new black cochin Suzie. After watching Suzie and Freddy for a little while they seemed to settle in nicely together. I am glad. It is always nice to have a happy ending.