So its been a while hasn't it? I hope I don't hear an echo when I speak into my blog today. Its been a busy time these past few months and I haven't had a lot of time to really sit down and compose something that isn't jumbled up chaos in my mind.
Once again, I am in a hurry this morning, but I thought I would stop for a few minutes and make that entry, no matter how small. I did promise on my Facebook page that I would, and I want to live up to my promises.
We left off back there at the first poultry show of the season this year. With much poking and prodding I got Shelby to show some birds, and it turned out that she was a natural. It helps to have great birds, but wow, I never expected her to take home every top prize at this next show.
Pictures tell all...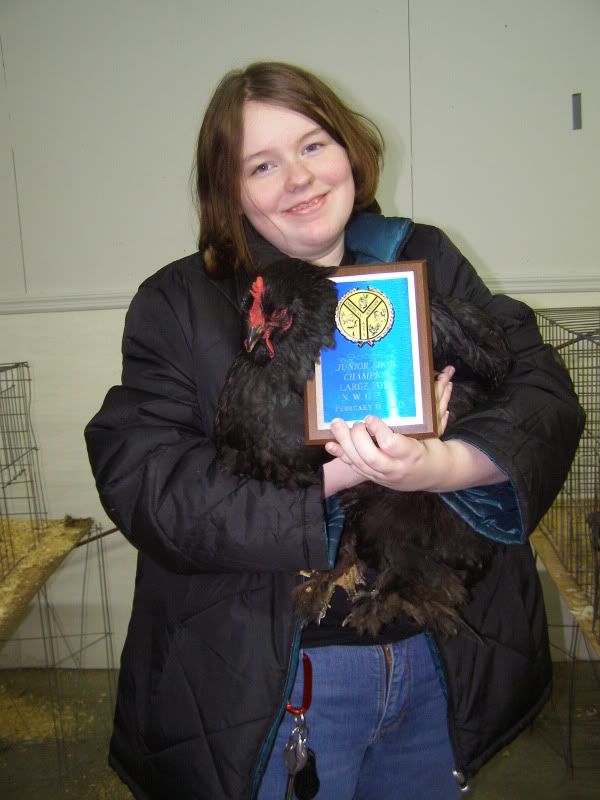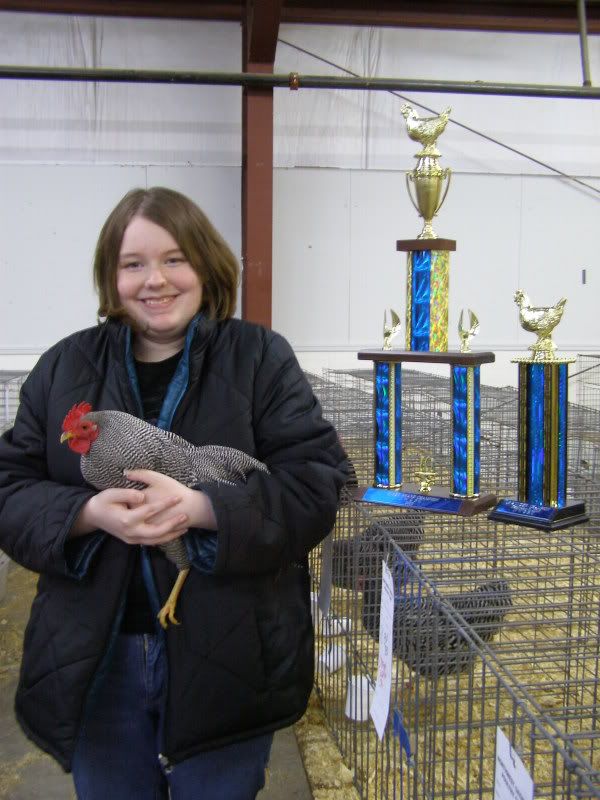 In the first picture she is holding Babe, our top giant cochin hen. She won Champion Large Fowl with this wonderful bird. But it didnt stop there. Even though she had resisted showing, when the lady walked over and set the first trophy down for her bantam barred rock rooster winning Champion bantam, it showed that she was excited. Then, a few minutes later, here comes the lady again, this time with the Super Grand Champion trophy, over the whole entire Junior show! Thats when Shelby held her face in her hands as it turned red as an apple, she was floored to say the least. All birds also recieved Best in Breed, Reserve Best in Breed, Best in Variety and Reserve Best in Variety.
You may be wondering what my birds did at this show. Well, nothing...but who cares? When Shelby won so big, I was just beaming with pride and joy for her. It was the best feeling, better than winning myself.
I have to run, busy day today, but I will do my best to keep entries coming. We have a lot to catch up on!