It has been several years since we have gone back to our favorite spot in Florida for vacation. I had forgotten how wonderful it is there. That is easy to do when you have a nice house out in the country on five and half acres. Nevertheless, getting away from it all, including daily chores for me, work for Ian, and school for Shelby is still very attractive. When you go on vacation things are simplified, and I like simple life.
So we left the morning of Monday September 20th and crossed the main bridge in Jacksonville that afternoon. I was so excited to be in Florida, we all were.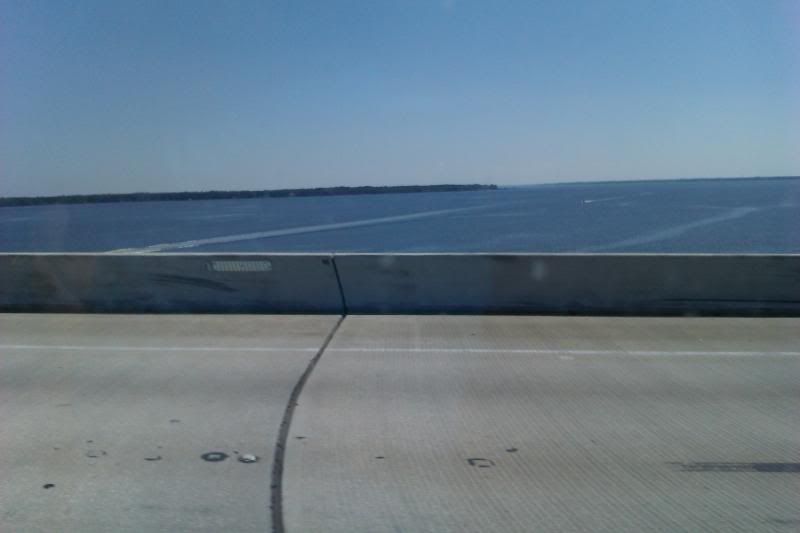 We weren't far from where we stay on the A1A now. We stay in Crescent Beach at a place that has individually owned rooms, very nice comfortable rooms called Beachers Lodge. This time we went and got a King Suite instead of settling for a Queen Suite. I was not disappointed. Our room was very nice.
Our first evening there we made it down to the beach before dark. The desire to feel the ocean spill over our toes and to sink those toes in the sand was very strong. It felt heavenly. There is no other place like the beach. Where we stay there are no 'tourist' crowds, just local residents and the few people that stay at the Beachers Lodge. Most seem to want the same peace and quiet we do.
Several years ago when we went I would be up every morning, waiting with my little plastic sand bucket for it to get just light enough I could see to get down the walkway over the dunes to the beach to pick up the treasures the ocean had washed up overnight. The next morning I didnt make it. I am getting older and my body didnt want to get up that early, so I relented and got up after daylight, fixing coffee and tidying up a bit.
The hotel has room service, housekeeping, but I dont really want anyone in there messing about. Not because I think they will steal something, its just the way I am. I get towels, coffee, toilet paper and such from them when they come around and I can manage the rest.
Our first full day in Florida we struck out and had some lunch at a place called the Seafood Kitchen. It wasn't busy at all and we had a great lunch. After our lunch we made our way up to St. Augustine's Alligator Farm. This is a place we all enjoy very much and we stayed there most of the day. Not only do they have alligators, but they have all 23 species of crocodile in the world housed there. They also have educational bird and reptile shows. They have a whole room dedicated to Gomek. He is in the center of the room, no longer alive, he is stuffed. To read more about Gomek you can go here:
http://www.alligatorfarm.us/exhibits.html
and look under Gomek Forever. They have live demonstrations of feeding the alligators, that is always a treat, which is narrated by the zookeeper that is feeding them.
We had a full day at the Alligator Farm and enjoyed it very much. After we left there we headed to historic St. Augustine across the Bridge of Lions...and tomorrow I will tell you what we did there...complete with pictures. :)
I hope you enjoyed todays entry.
I have a lot of thoughts in my head I want to get out onto this blog, thoughts that stretch out beyond our trip, and I really want to share them here, and I will in the coming days, I promise.