Its been hot, and its been humid. We are in August in Georgia, so there ya go. When we moved here to our little paradise in the country we were quickly spoiled by having a pool to retreat to when it got to be too hot to do anything else outside in the middle of the day. We had plans to buy a liner here this month, seeing as ours has bit the dust. The crooks stealing the truck has put a hold on that, seeing as our deductable is a thousand dollars, but, we will have a pool again eventually. Until then, we have a great friend and neighbor a few miles down the road. His property has the Euharlee Creek running through it and has quite a nice set up back there for folks he is so inclined to invite back there. He tells us to just come on down, don't come knocking on the door to ask permission, one time permission is all that is needed. Some folks go back there without permission, but he doesnt seem to mind as long as they don't go tearing up stuff, which has happened on occasion with teenagers just getting a little too much back there.

Anyway, we went down to the creek and Shelby and I took our neighbor friends Laury, the lady she rides horses with, and also Aubrey and Tate, Laury's daughter and son. It was pretty hot that day, but under all the big shady trees and being right down at the creek with all that cool water kept us nice and comfortable. Laury and I took our fold out camping chairs and plopped them down into the water and sat down to watch the kids play. Tip went with us too, and had a big ole time. Joe's dog came down to the creek to visit us. Tip was a bit jealous and would bark at him, but they never got into it physically. Joe's dog is just a pup as you can see the puppy look in him even though he is as big as Tip.

Ian was off that day, but didn't go with us. After we had been there a couple of hours he did change his mind and came down to the creek to hang out with all of us. I walked around and took pictures of all the neat stuff Joe has back there in his private little park. He has built or made everything I took pictures of and some folks even have their weddings and baby showers back there. All that remained of a bridge you will see in the pictures below was a metal skeleton. Joe built it back up halfway over the creek and it is where he likes to hang his hammock and take a nice nap when he gets a chance, which isnt often, he is always busy doing something with his goats or things that need doing on his farm.

I know there are snakes in this creek. I feel you can't go around being scared of what might happen. When I was a kid we always played in creeks. We didnt have a creek this wide and this much fun, but it had snakes in it. I never got bit once. We stayed where the water flowed in this creek anyway. No one cut their foot on anything, no one got bit by a snake, no one got pinworms, everybody just had a good old fashioned fun day at the creek. :)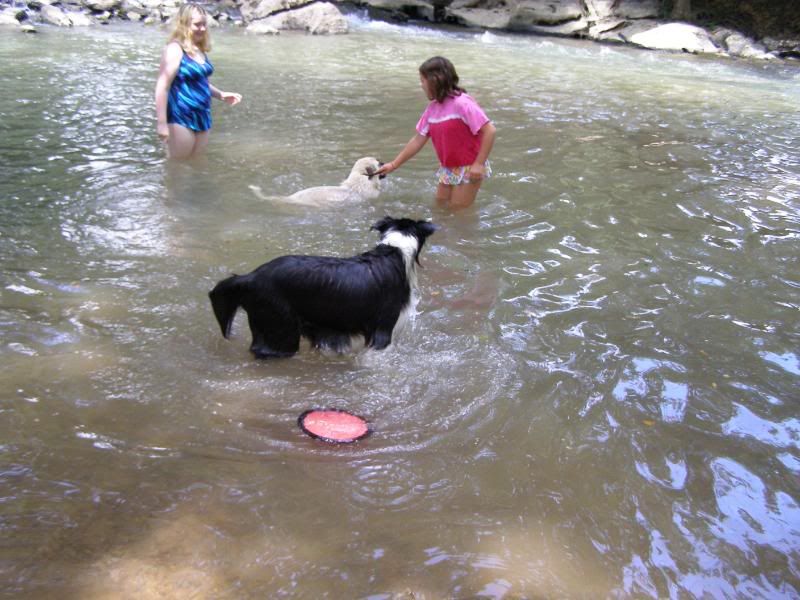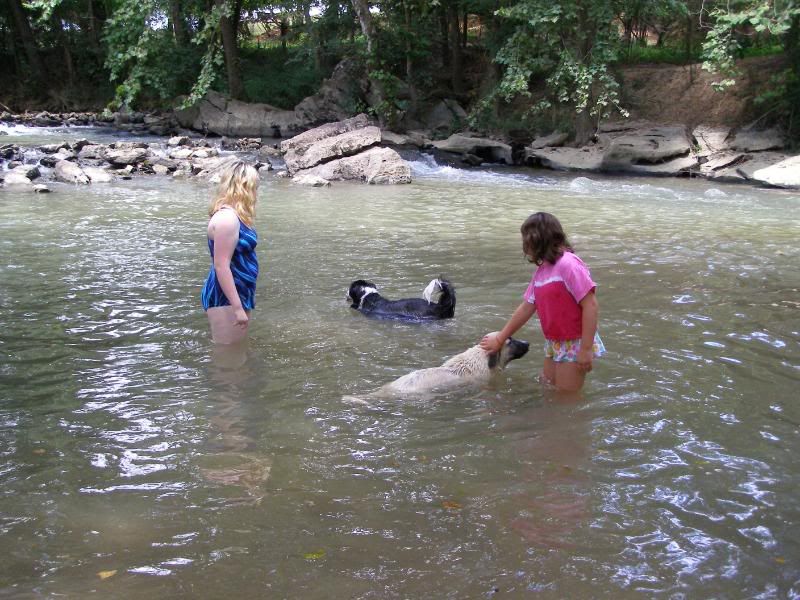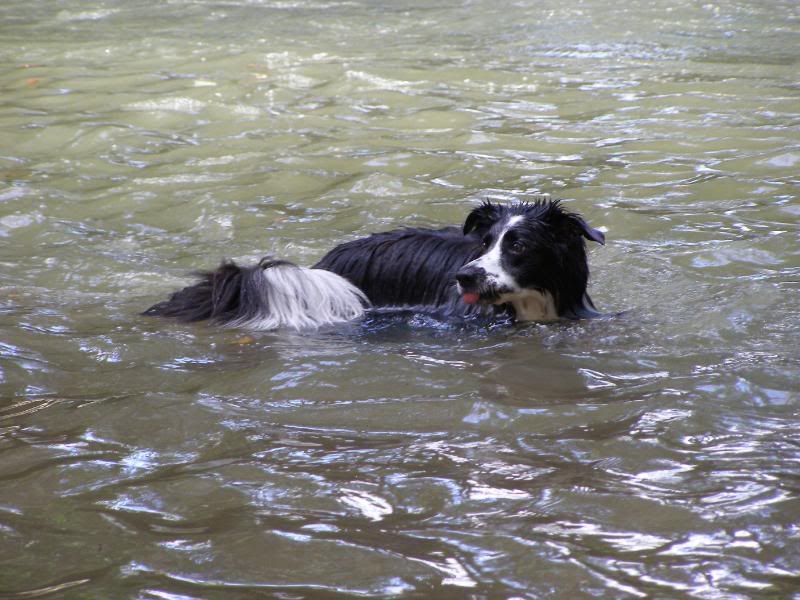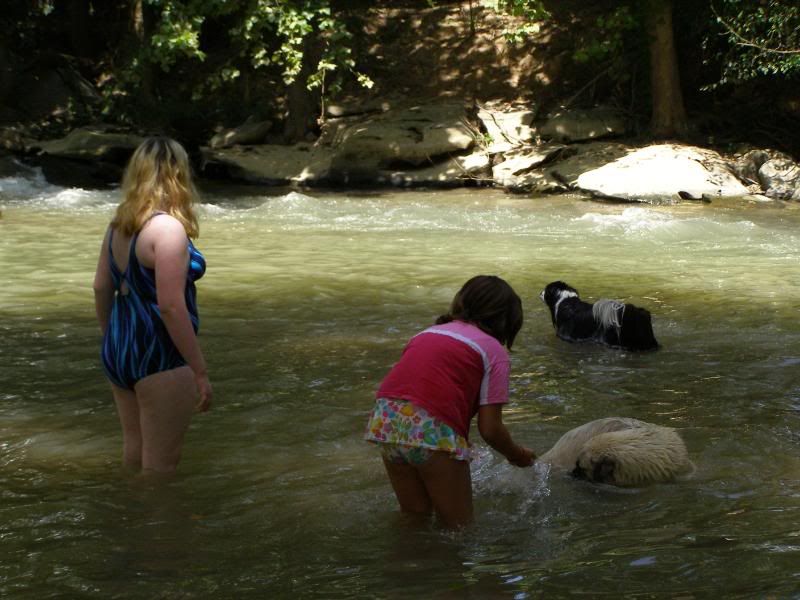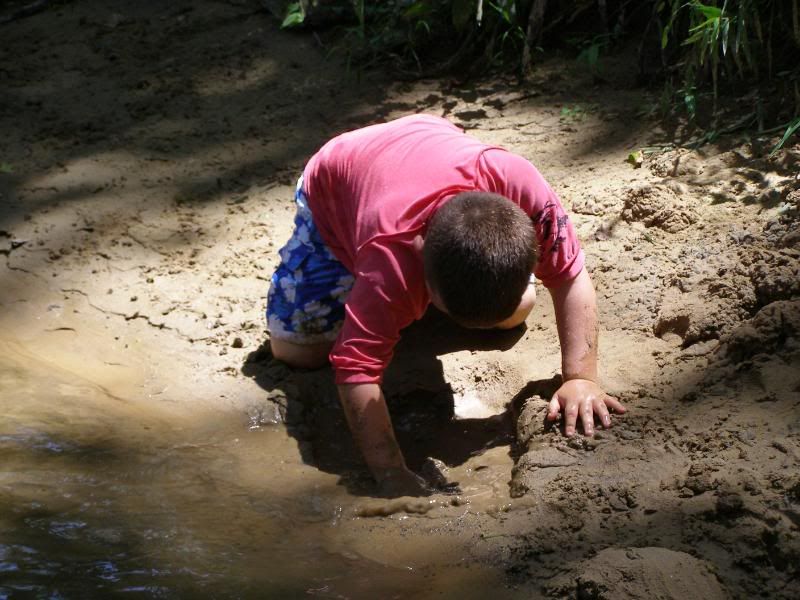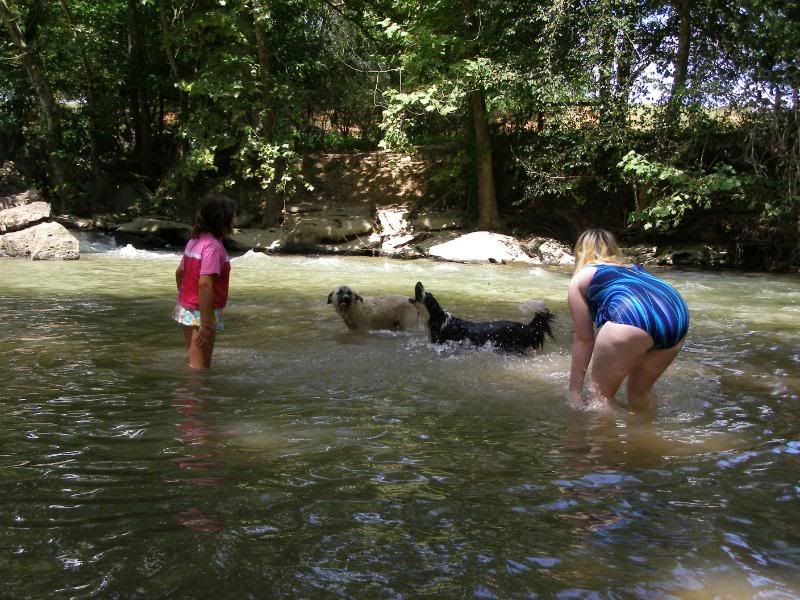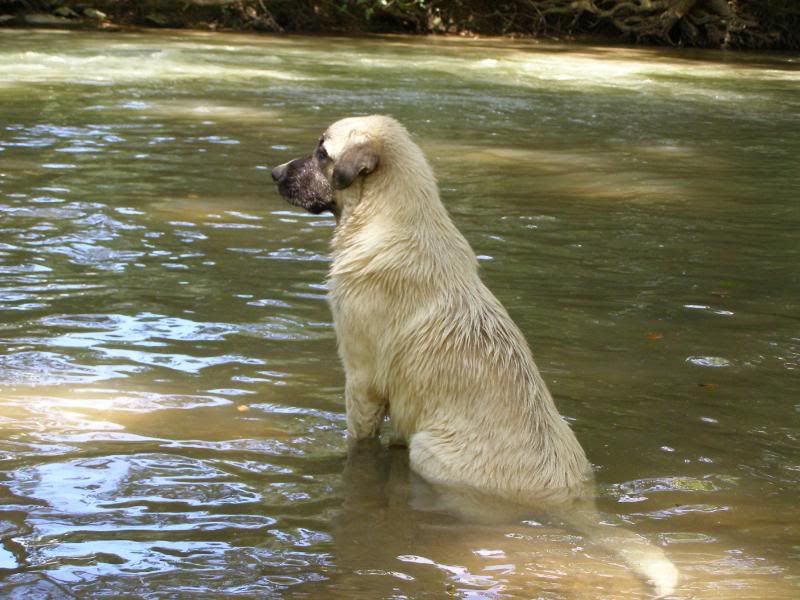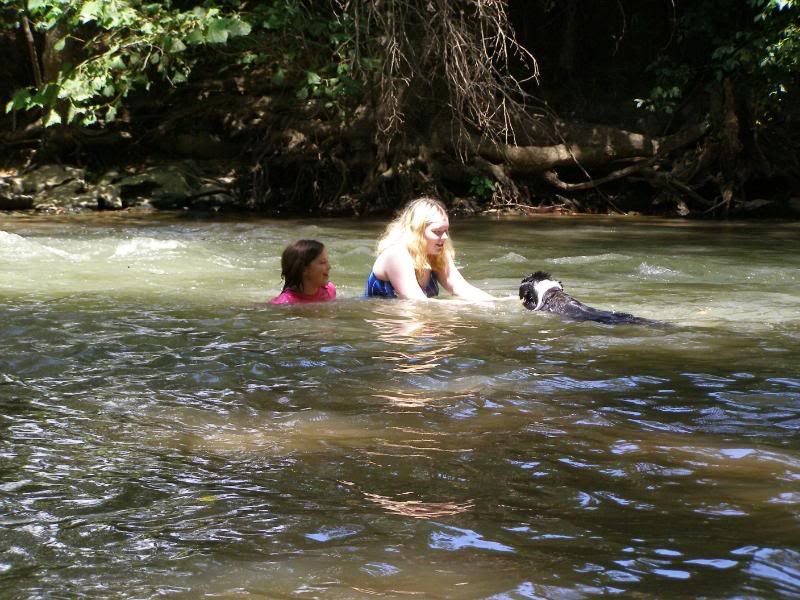 an old turbine of some kind that probably used to pump water out of the creek...



The screened house with booths to sit in inside and the grills...including the 'pig' grill Joe made for fun.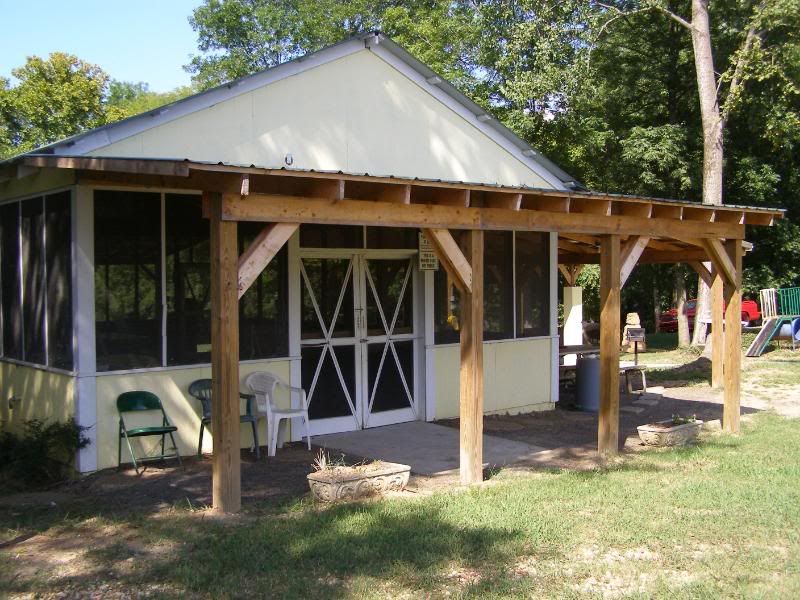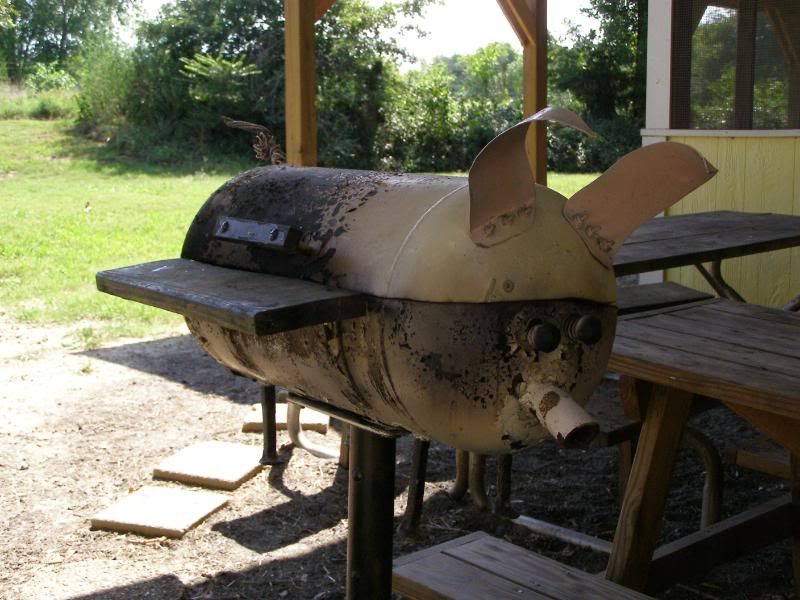 Ian and Joe's dog walking to the bridge...the dog is named after the roads name, Auchmutey. The history of this bridge is accounted for on the sign. Very cool.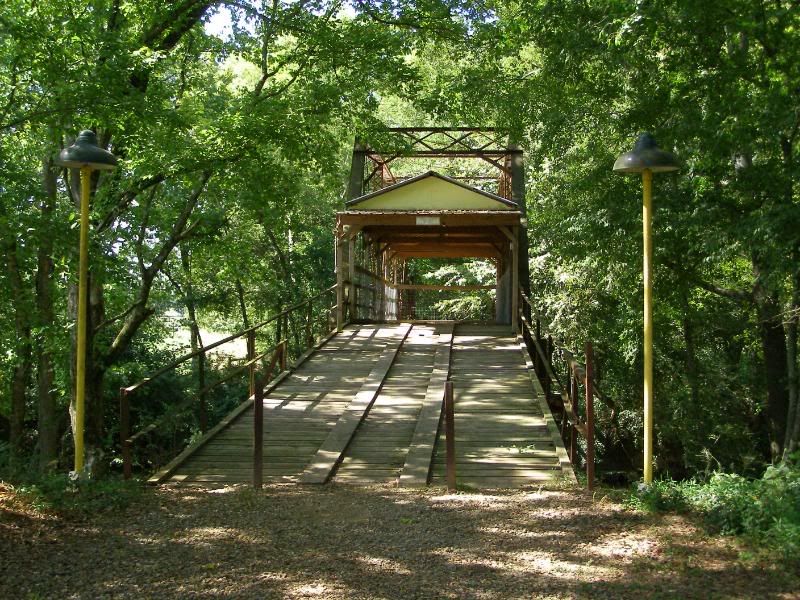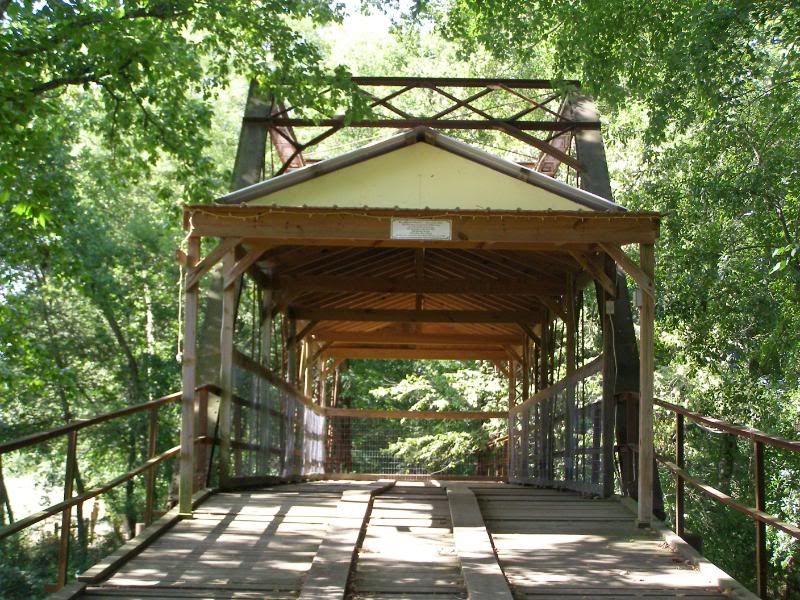 A few more pictures of the deeper section of the creek and then where we were. The deeper section is about 12 to 14 feet says Joe. He has ladders imbedded into the sides of the bank and a rope swing, tire swings over on a big tree for kids and a little double seater swing for the adults while the kids play on the tire swings. We didnt go to the deep side. We figured that side probably was more likely to have snakes.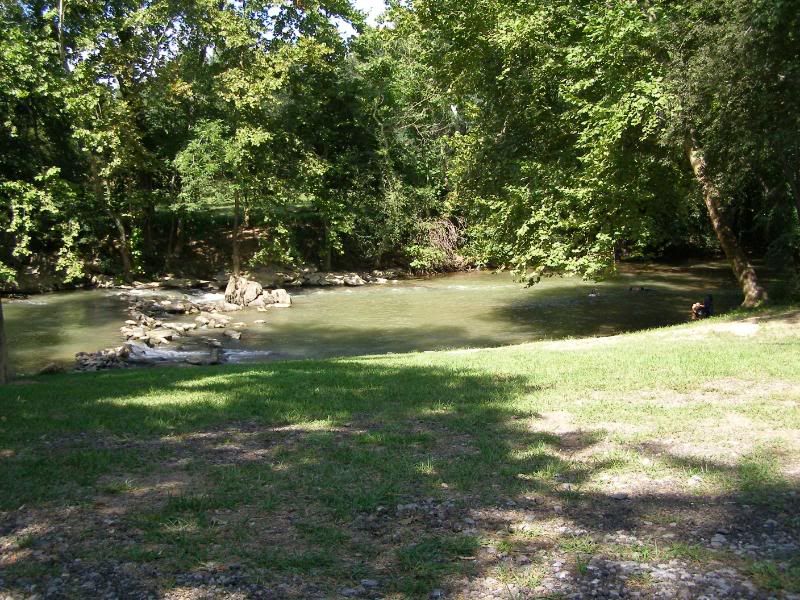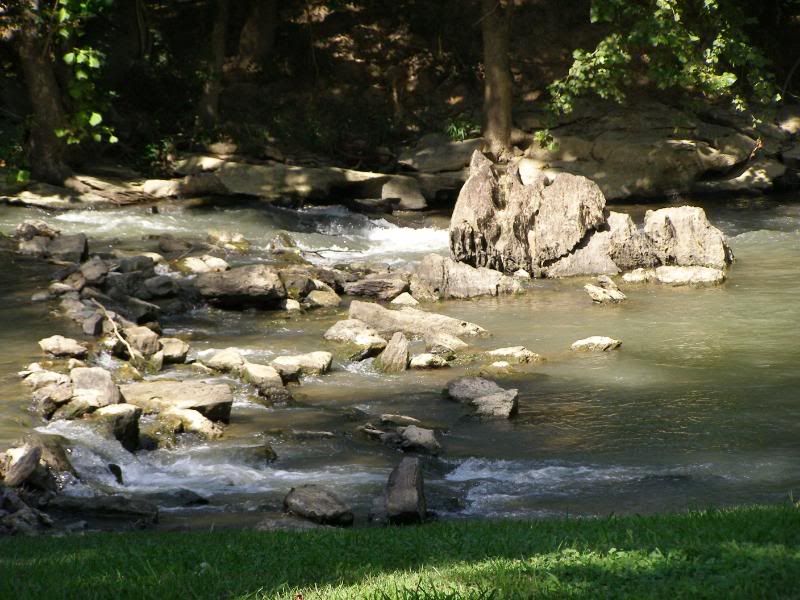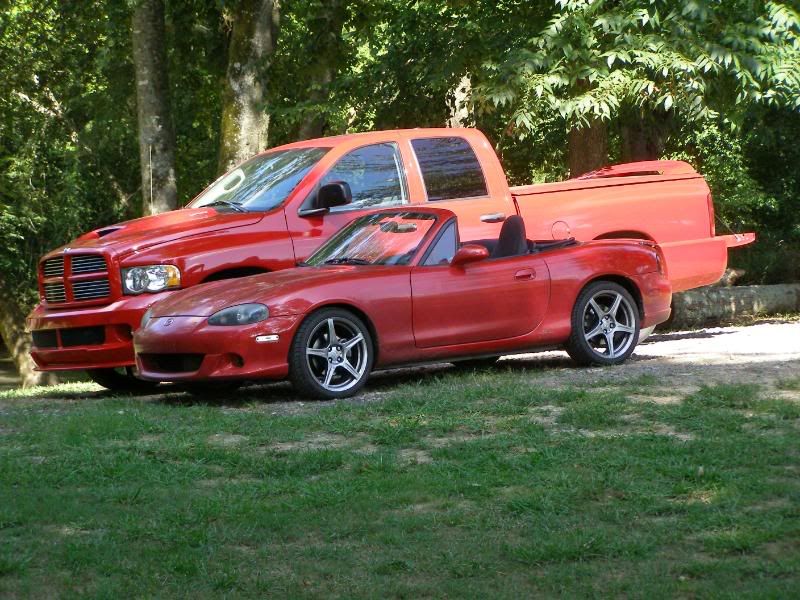 Ian parked his MX5 next to the truck when he came to the creek, so I had to take a picture of it. Kind of comical isnt it? ;)