I thought I could make it three entries in a row, but it didn't happen. Things got busy around here and I had to heed the call. Its been really hot and sunny here and so I had to get out in the morning while it was still agreeable to feed and water. I spent two mornings constructing a dome type shelter for the emus. They really needed some substantial shade. I will take a picture of it later. I got pretty hot the first day and had to stop and come in. My skin felt hot and I was breathing like I had run a marathon. I drank my weight in ice water and came in to enjoy the air conditioning and sat down in front of my floor fan til I cooled down. The temps have been in the nineties and the heat index has been 110 to 115, so I really have to watch it...oh and thats my weather stations report from...THE SHADE! The humidity has been unreal too.

I have five and a half acres and with all the rain we have been having I have had plenty of mowing to do. I do like to mow though. It is very relaxing for me. I had let it get away from me in one far corner though and had to mow on high just to get through it. When I was done I had flecks of grass and had dandelion seeds all over me, not to mention all the little tiny bugs sticking to me. I am going to go over it again this afternoon once it is dried out. We haven't had any rain in days yet with this humidity the tall grass was very wet near the ground, even in the afternoon. I have to say though, this is the best the yard has looked since we moved here four years ago. All the rain we have had has really made the grass grow thick and choke out some of the weeds.

I spent a good part of the day yesterday cleaning the screen porch. It really needed it. Some of my smarter chickens have found a rotted screen and deemed it a chicken door. There is nothing for them to eat in there, but they insist on checking anyway, and leaving their little presents on the outdoor carpet. I got it all cleaned up yesterday though, and it is looking decent again. Blue is the smartest one. He finds a way in and eats the cats food and drinks the cats water. If it was just him, that would be okay, but Samson, Sophie, and a few layer hens have watched and learned from him.

On weekends when Ian is working I tend to work outside a lot, and he is working this weekend, so I am going to get on out there. It is already ten o'clock and I am late this morning getting out there. Ian, Shelby and I stayed up too late last night and Ian is probably regretting that at work this morning. I was fortunate enough to lay back down after he left and got a few more hours of sleep. Shelby is STILL sleeping, but then she is a teenager and teens need like ten to twelve hours of sleep. ;)

I know I have been slack and I want to come and visit y'all on your blogs soon. I am thinking that in the heat of the day I should sit and read a few blogs and catch up with my friends and my faithful readers that hang on here. Thankyou for sticking with me even though I have been erratic. :)

I have a few pictures to share with my entry of course. I always like to have pictures.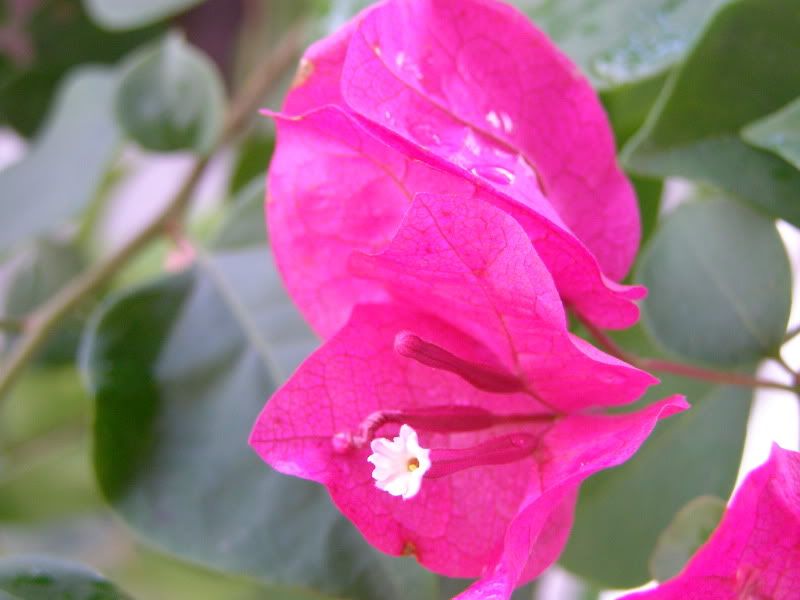 Bougeanvilla flowers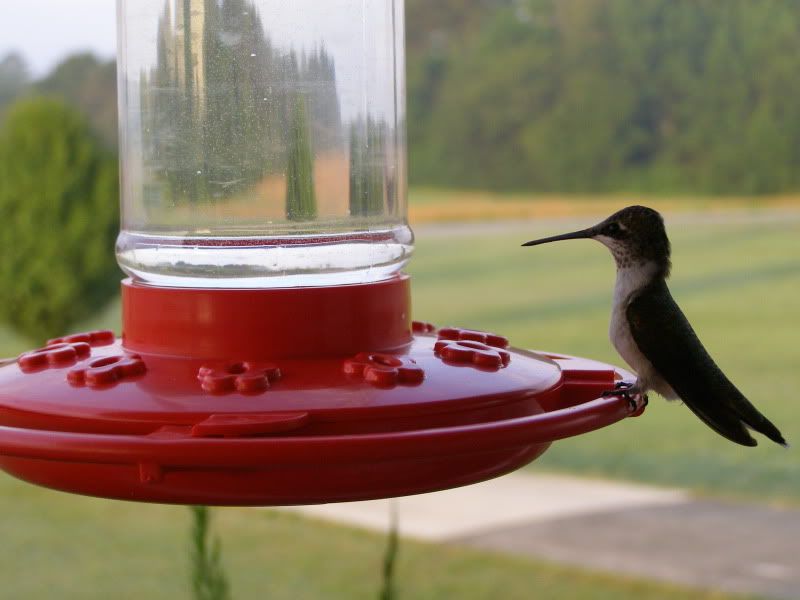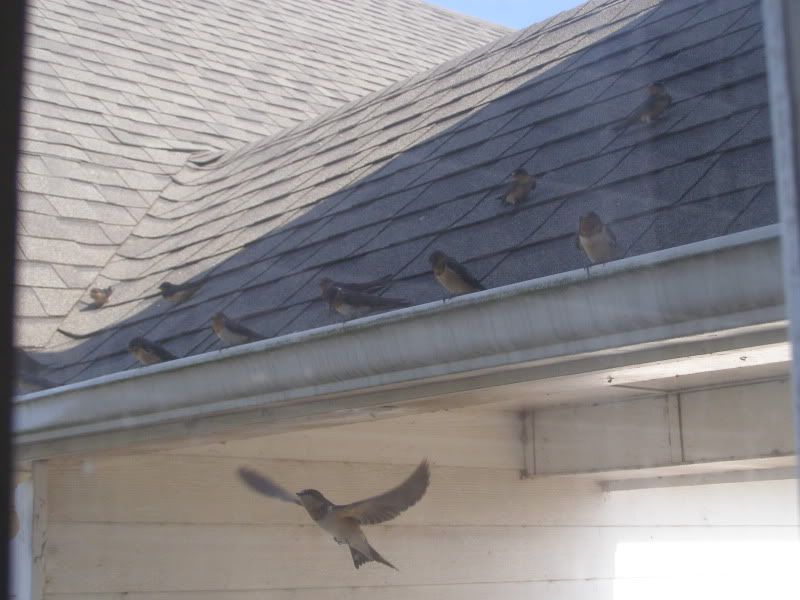 We have a lot of hummingbirds this year, I am happy about that. The swallows have had a successful hatching season. The nest have been full of babies constantly up until a couple of weeks ago. They have stopped sitting on eggs now.




Samson is really looking beautiful, even in his juvenile lanky look, he is going to fill out and be a really handsome man. I just might have to show him in February!




You may remember Einstein...he was stomped on by overzealous emus and they broke his leg. I didnt have the heart to put him down and hoped he would walk again. He recovered very well and gets around nicely. Here he is running by, busy as ever, and his leg does kick out to the side when he tries to run fast, but he does get around fine and can roost at night. He is SO SWEET and always comes to see me when I am outside.

I am off to see what I can get done today. I promise to visit a few blogs today. I hope to get by yours. :) Thanks for being my blogger friends.