I have been informed by my husband that his father and Christy are missing my blogging. That in itself was enough to get me back on here blogging. ;) I got a lot of catching up to do, so lets just start from this past weekend and go backwards from there. I won't try to cram EVERYTHING into today, but will put a good bit in here.

Christy, I want you to know, I did it! I asked Ian if he had told you I did it myself, but he said no. Oh, well you probably want to know what I did. I gave Derby his shot! It was easy! He was a good boy.

********************************

Soon I hope to be taking pictures of a new addition to our little farm. This animal is going to actually be claimed as Ians very own. He has not thought of a name yet for him, but he is working on it, I hope. I told him he needs to be thinking on it.

It all started with a phone call from Joe, you know Joe Tilley, they man that does the auction every other Saturday at the sale barn in Taylorsville, and that I got the emus from, and that helped me out when I brought the goats home and Eddie was sick.

He called me and said, " Kelly you got to come over and see what I got! You are gonna love him, I just know you are gonna want to have him!" and I said, "Joe, you are gonna get me in trouble! I just got rid of two goats and now you are tempting me with something else!" He says, " No, you just got to come see him, I promise you are gonna fall in love with him!"

So of course I said okay. I mean, he doesnt live that far from here. We are practically neighbors in the country sense of the word. We were planning on going out later anyway to get groceries and the animals food, so I said we would stop on by.

Well, I will tell you what the animal is now. It is a 10 month old male llama. Yep. I told Ian maybe this will turn out better than the goats. Llamas have soft feet, soft pallats, and no horns. So they can't be tearing up stuff and chewing on everything.

We got over there and Ian seemed to really like him. What was really attractive was the price. For those that don't price llamas very often, they can go for anywhere from 300 dollars to into the thousands of dollars. Joe bought him at the auction for 135 dollars. He said we could have him for 150 dollars.

My first thoughts were that he would be a good guardian for the back half of the property. The emus were good for that for a long time, but since getting big they have had to have their own pen area and are only let out under supervision because of their habit of wigging out and deciding to stomp a chicken here and there.

We had a good time over at Joes...he took us down to the creek (Euharlee runs on the back of his property)...but that is a story for another day. I didnt bring my camera that day, so I will save that for later. Needless to say it is beautiful out there.

Do you remember me talking about chasing his llama he bought awhile back, trying to corral him in? That llama is his buddy now, silly thing. Thats the thing about llamas. Once they know they are yours, they are super loyal and affectionate to their owner.

Anyway, Joe has to catch up the new llama and then he said he would deliver him to us and we could pay him later. He wants us to have him. Some other man wants him, but he said he doesnt want him to have him, he wants us to have him. :) So we got him. He isnt here yet, but hopefully in the next couple of weeks we will have him here.

***************************************

Saturday we went down to Newnan. Ian frequents a board that caters to the Viper truck fans. For anyone that doesnt know, we have one of those trucks. The SRT-10 Dodge Viper truck. Ours is red. Someone from the board wanted to have a get together and so we decided we would go. I am not good at meeting new people, its very uncomfortable for me, especially a whole group of people, but it went over fairly well. The hosts were our age, thereabouts, and we were first to arrive (I know, SHOCK, we are always the late people) so that made it all the easier to get to know our hosts before everyone else arrived. She had quite the spread for drinks and food. They live in a neighborhood, nice houses, but VERY up against each other. When we got home that evening Ian said, you know, being there really makes you appreciate what we have here. I agreed wholeheartedly. Postage stamp lots make us feel claustrophobic anymore.

I took some pictures of the trucks there, one person brought their Challenger instead, which was pretty neat too. Here are some pictures...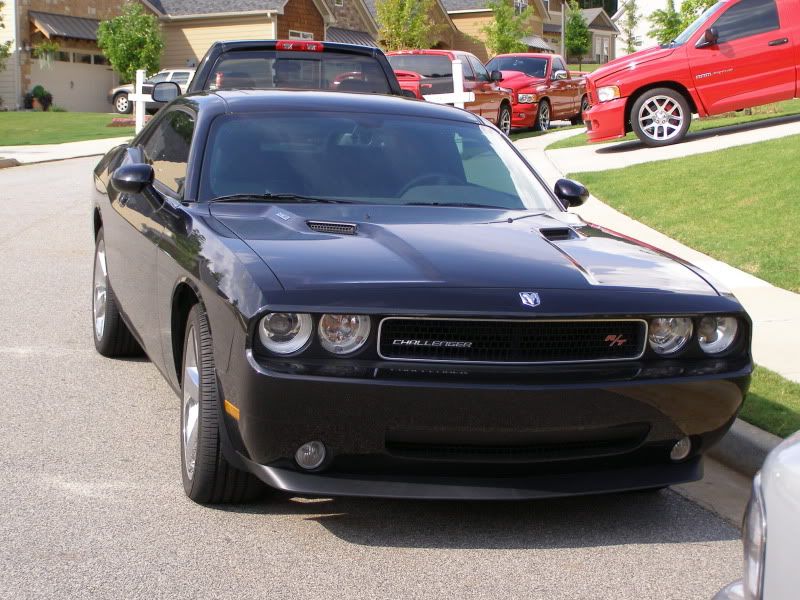 I don't know why I didnt take a picture of OUR truck, guess cause we have seen it plenty before...lol. Our truck was the only one that was an extended cab, everyone elses was a standard cab. If you look in the picture above, the one by the mailbox is ours. Isnt this Challenger handsome? Here is one more of it...



This truck below was my favorite of the ones there. You can't tell by the picture, but it wasnt just black, it had that sparkly stuff in the paint! I love that. Ian says its the redneck in me, that its like, bassboat sparkle...lol. His car has it though! I wish my truck had it in the paint, I think its pretty.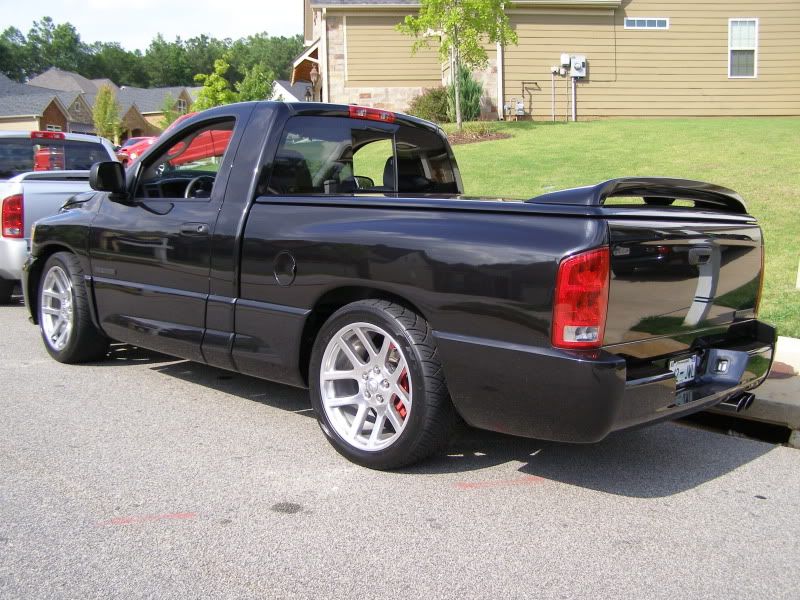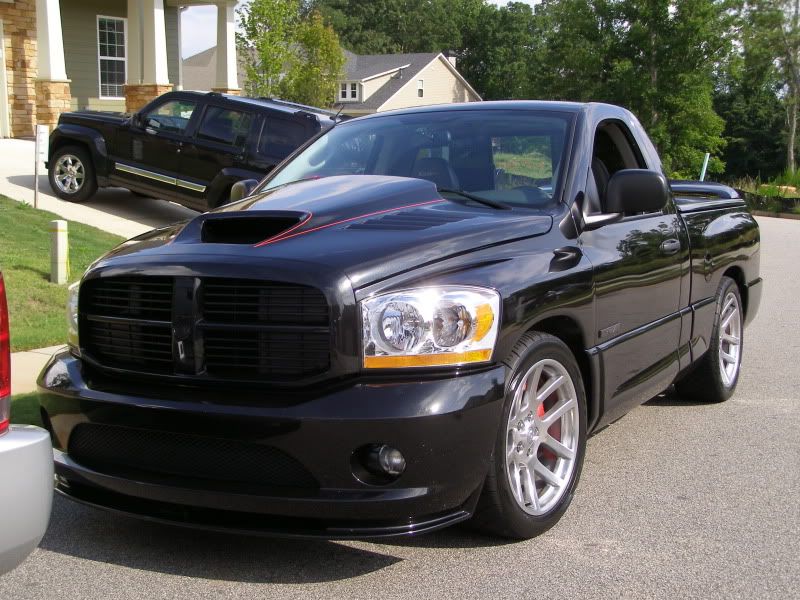 I took a close up of the hood, love this hood! There was a red one that had a hood like this also. Here are the rest of the trucks...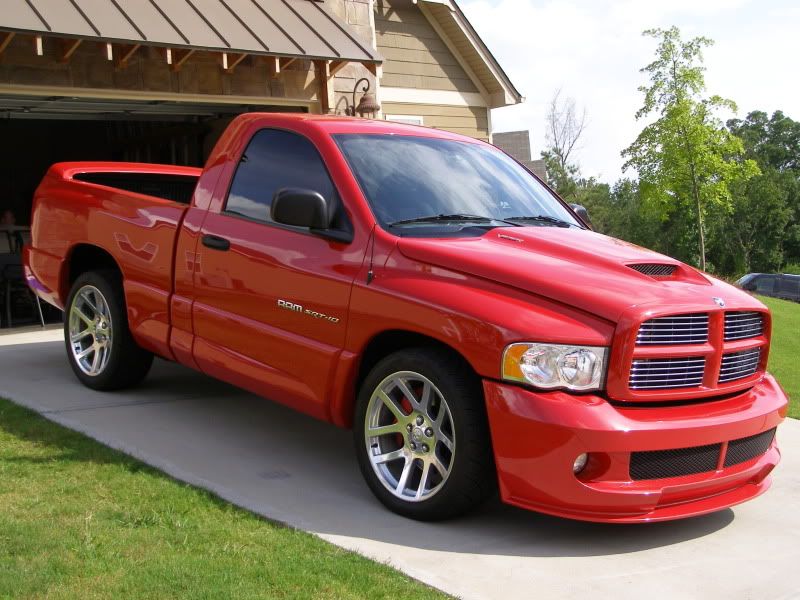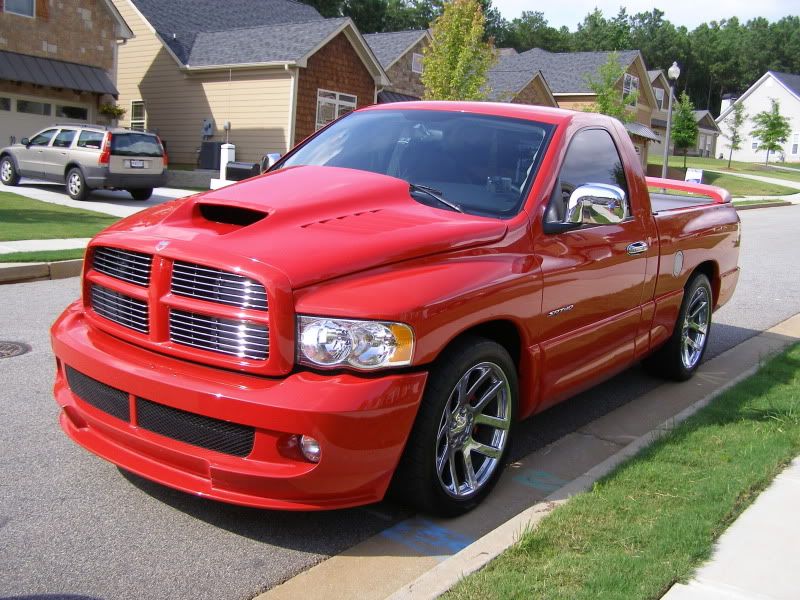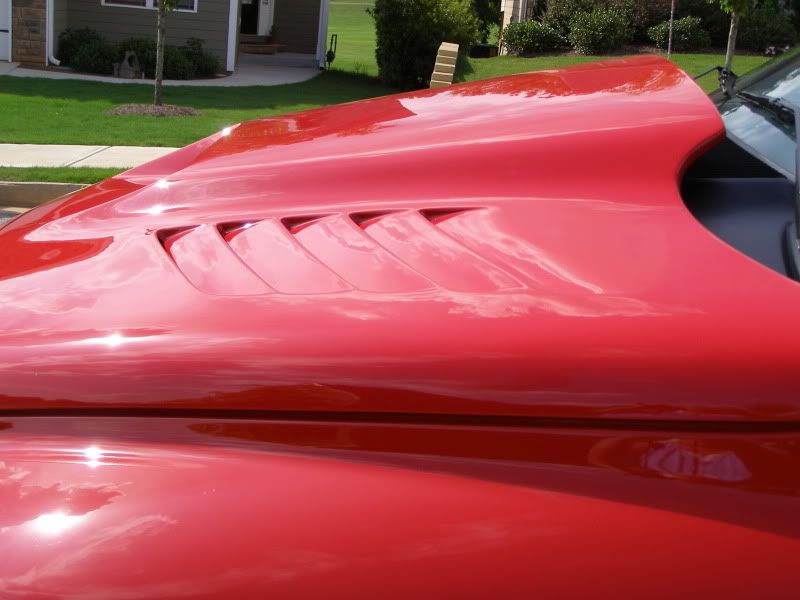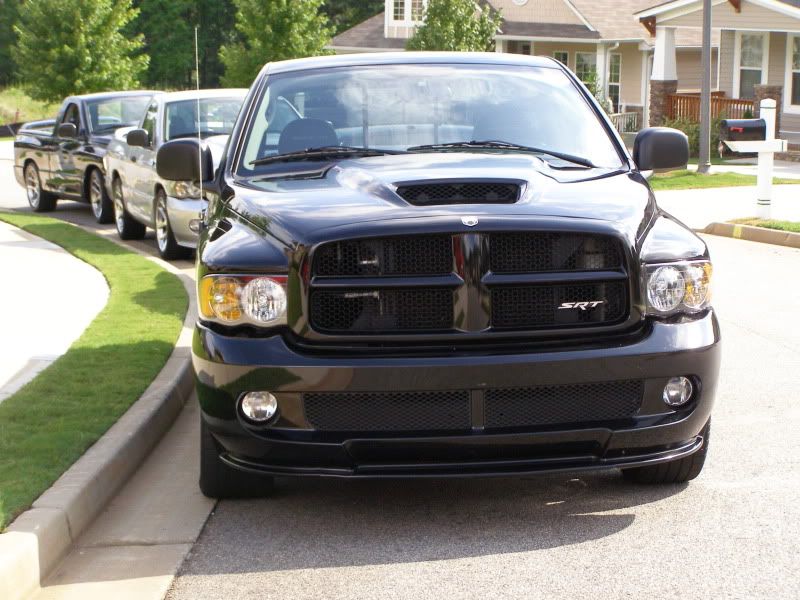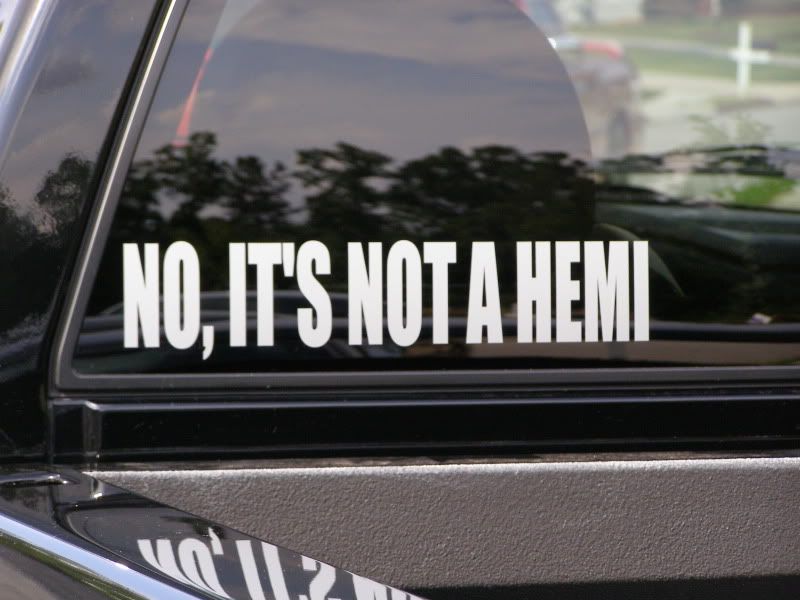 Loving the window decal on this one. Anytime anyone is asking about these trucks...their first question seems to be..." That thang got a HEMI in it?" and the proper response is NOOOOOOOOOOO...its a V10 VIPER ENGINE!!!! Being asked this so much, I can relate to why he has this window decal. A V10 Viper engine will blow a hemi out of the water.

******************************************

Before we went to this truck party, we went over to our dear friends house, Adrian and Teddy. We visited them for awhile and had a very nice visit. It has been so long since we have seen each other. Everyone gets caught up in the day to day life and sometimes it is hard to stop and take a break for just a day to visit, but we did it Saturday. Shelby had been wanting to see their son Matthew for awhile now. They have known each other all their lives. Its funny, now that they are teens they are all shy and awkward with each other, its kinda cute. ;) Here are some pictures of them, and then Ben, Matthews brother jumped in between them and was clowning around. :)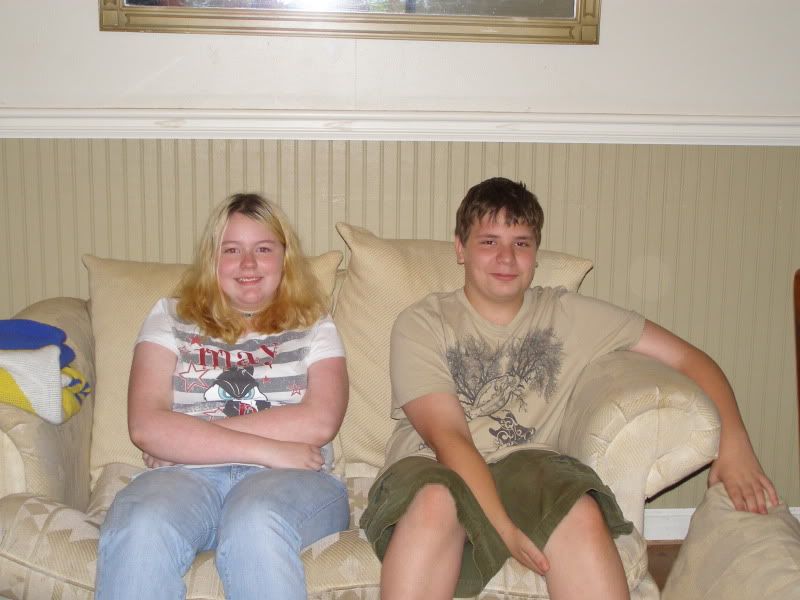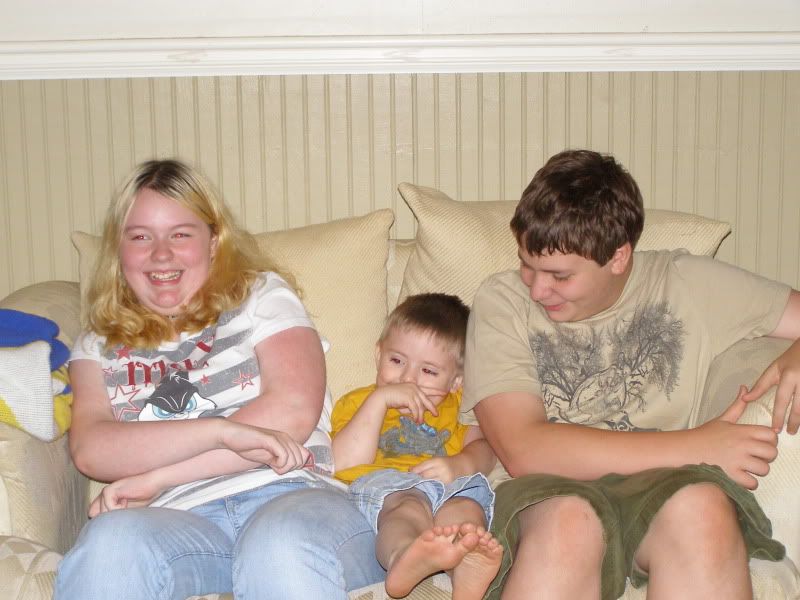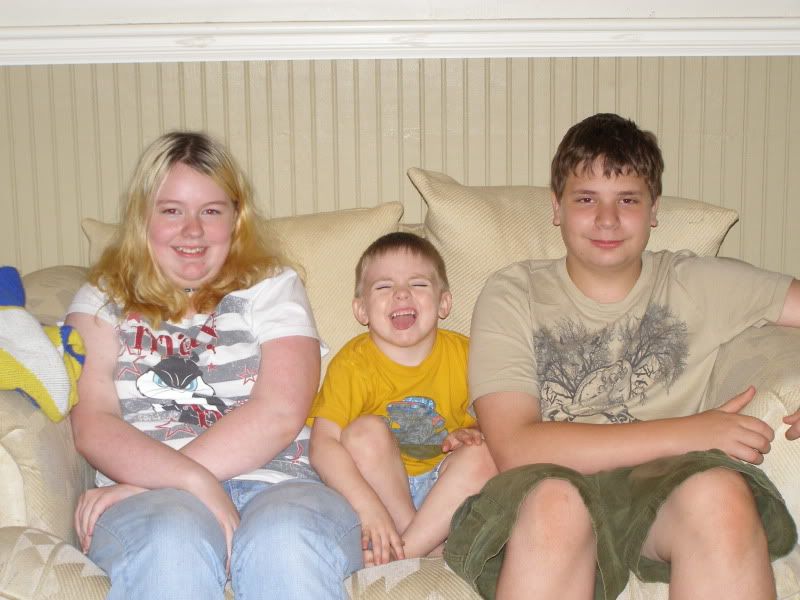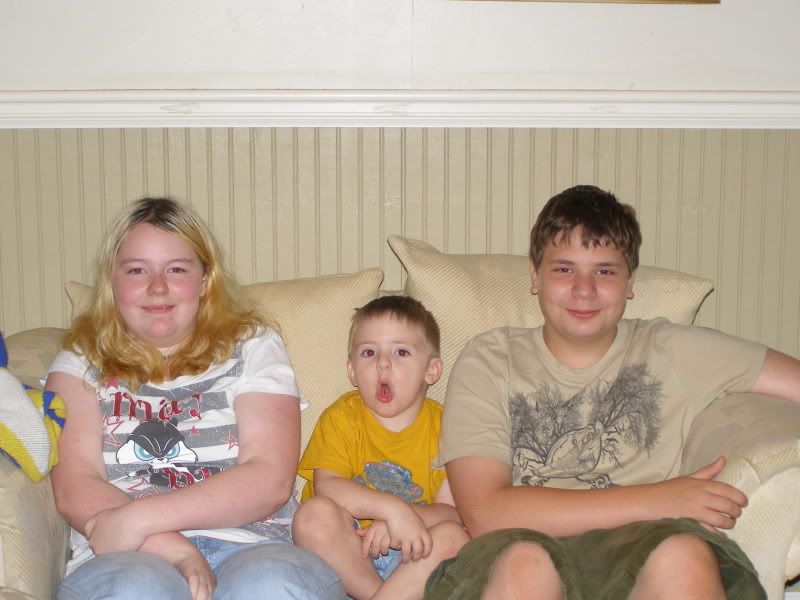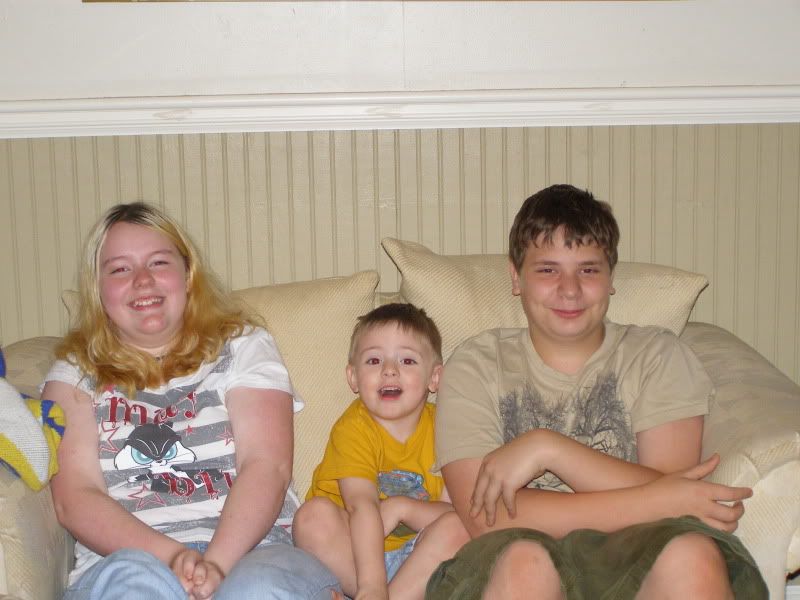 While we were there, Teddy mentioned their little ornamental pond, and how she was going to just take it out. It was for her Dad, and he passed a year ago. Ever since he passed she has not kept it up. Who has time with Ben running around? Ben keeps her VERY busy. While we were gone to the truck party thing they cleaned it all out and put the two fish that were left in there in a bucket for us to take home with us. We have always wanted one of those little ponds and she said we were welcome to it.

Yesterday we went to Lowes and got all that we needed to get the pond running while the fish waited in the bucket in our kitchen sink. I was periodically changing the water to keep the oxygen level up in the water for them, and to keep the water clean for them. One fish is believed to be ten years old, and since they were her Daddys fish, I want to honor that and take good care of them. This is why we were rushing to get the pond set up to get those two fish in there and comfortable.

Ian spent til almost dark digging out the hole, leveling, and repacking. While he did that I hauled bricks over to the steps. These bricks will be hidden by decorative bricks. The ones we bought yesterday are mainly to support the upper half of the pond as we didnt want it ground level. Here is a picture of the work that got done yesterday and the fish put in. It's not prettified yet, but its functional. We will add the bricks and put our tropical plants all around it and things of that nature to make it look nice before the week is out.



This is enough for today...tomorrow I will get on the subject of what has been going on around here with the chickens.

Love y'all John and Christy. :) Hope you enjoyed todays entry. XOXO