One of our favorite restaurants down in Florida is Saltwater Cowboys. It is on a swampy/marsh type area at a dead end road not far from the hotel. They have swamp cats there. What are swamp cats you ask? They are the cats that have taken up residence there and live there around the place. You can see them laying on the wrap around porch outside the french doors, or fooling about out in the marsh. I have to assume they have them spayed and neutered as the population doesn't explode. I have never seem more than three or four.
We got there early before they opened so we sat in the truck a few minutes and then ambled up to the doors when it was closer to time for them to open. Here is what it looks like walking up to the door.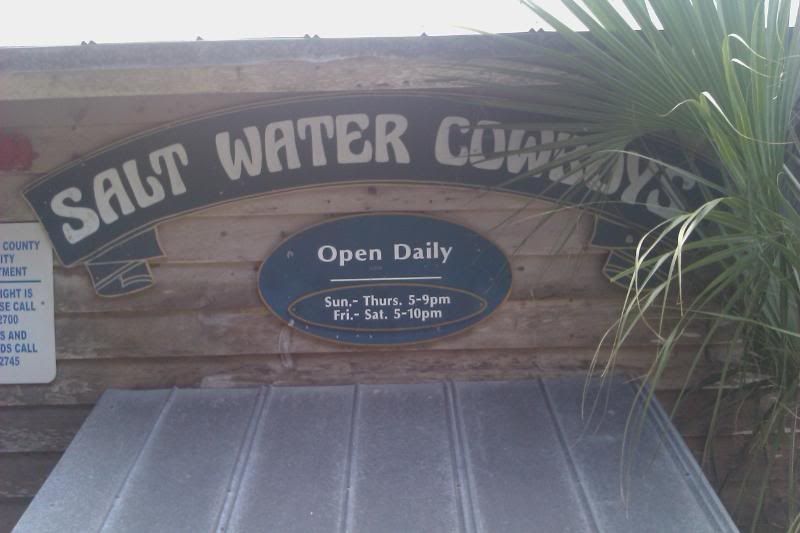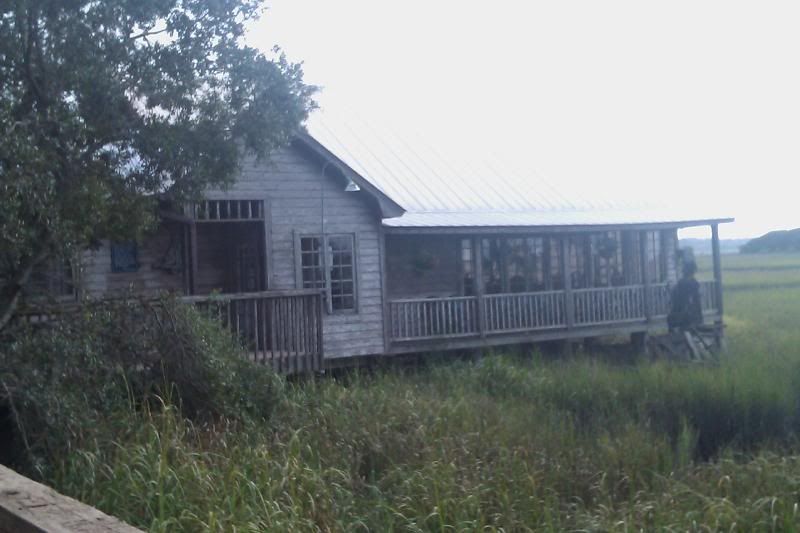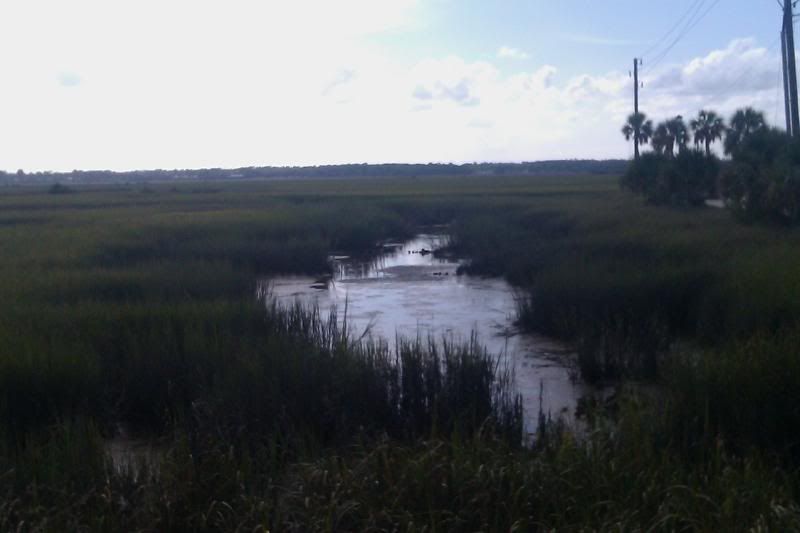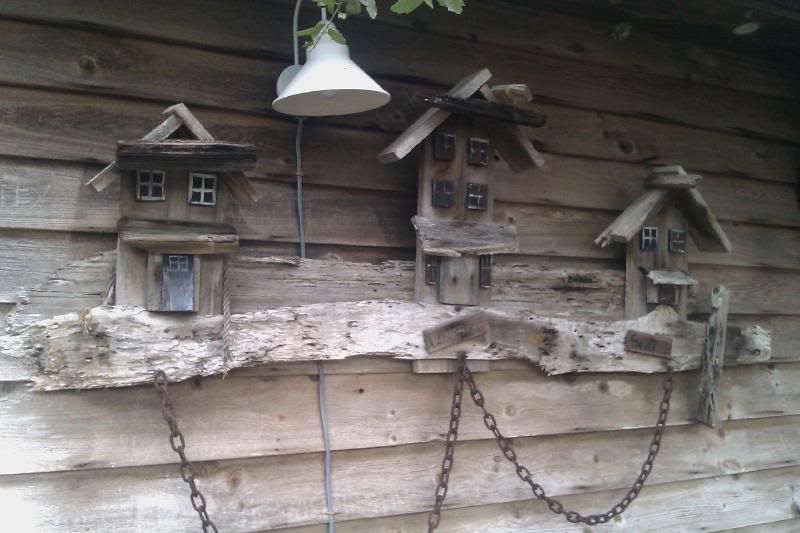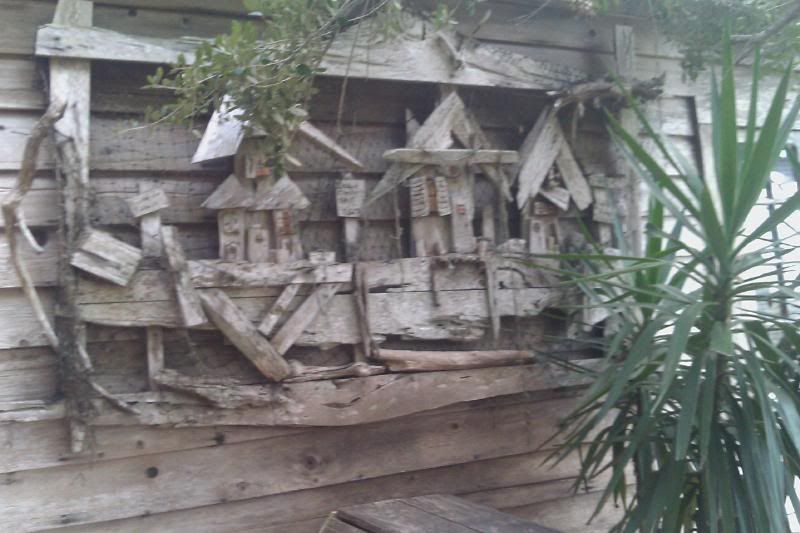 When we got inside we were the first of course so we got a good table in the corner and could see out all the doors and windows. After we ordered I went around and took some pictures of the inside.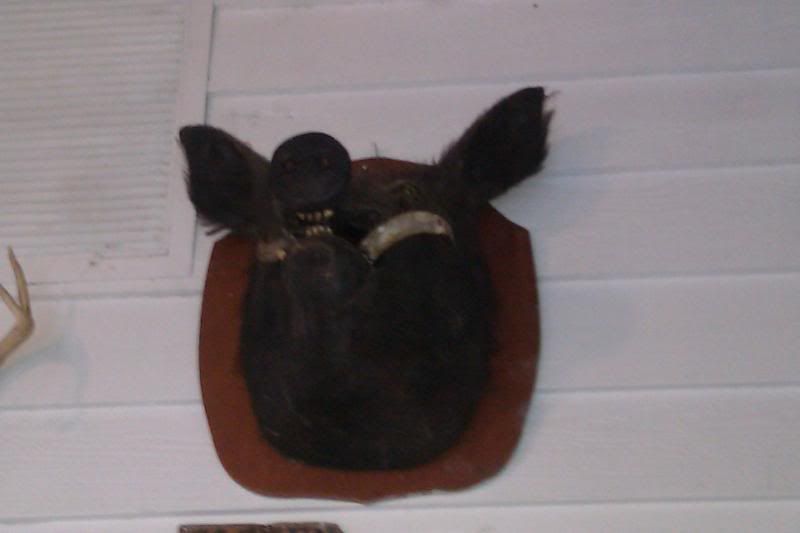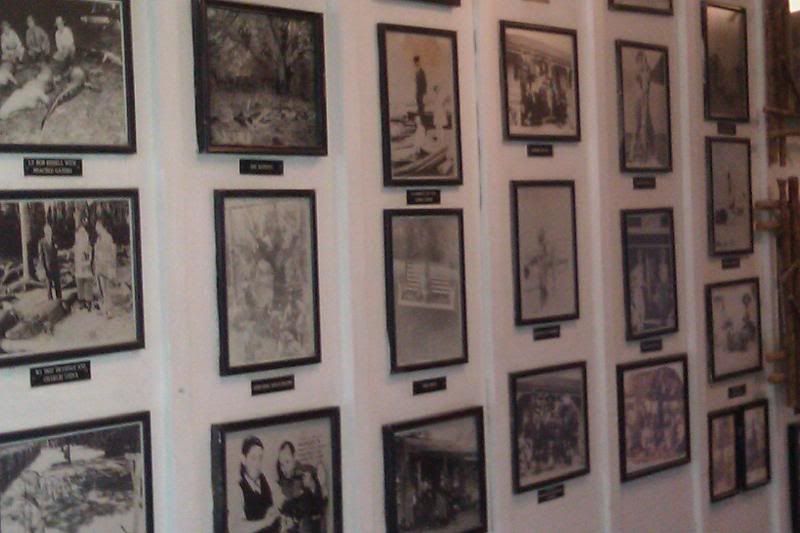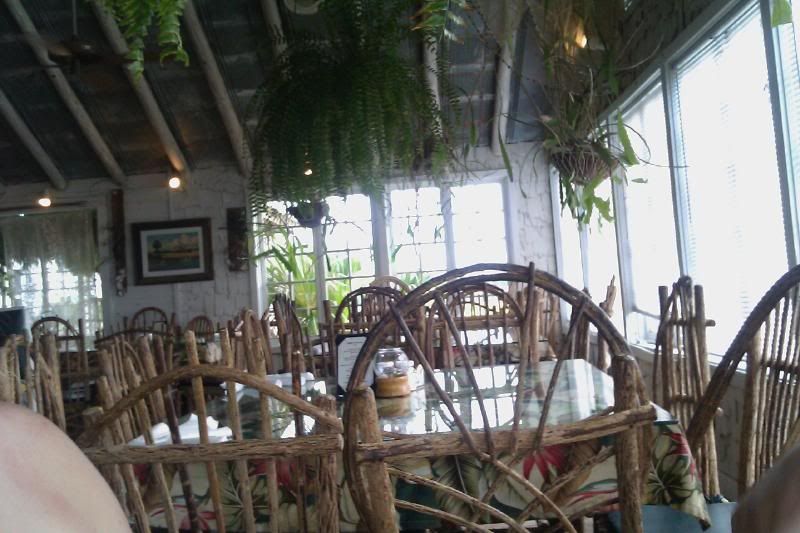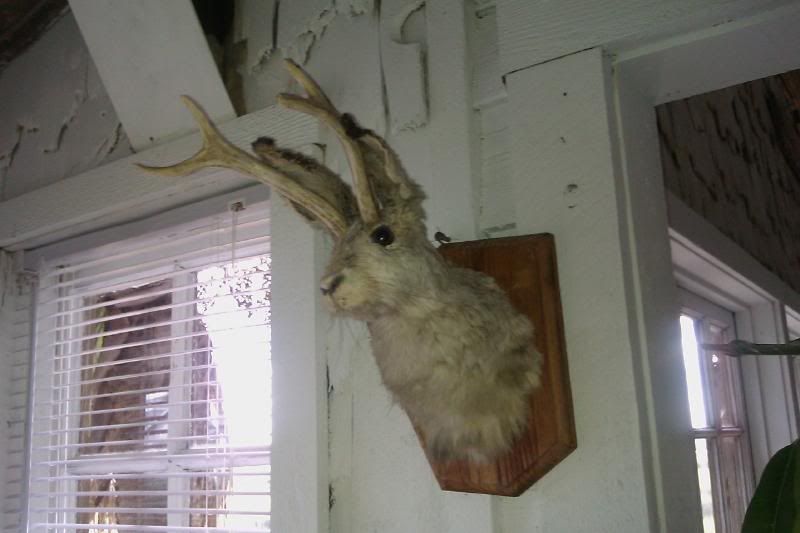 A genuine jackalope! ;) He he...
We got our food and I had this...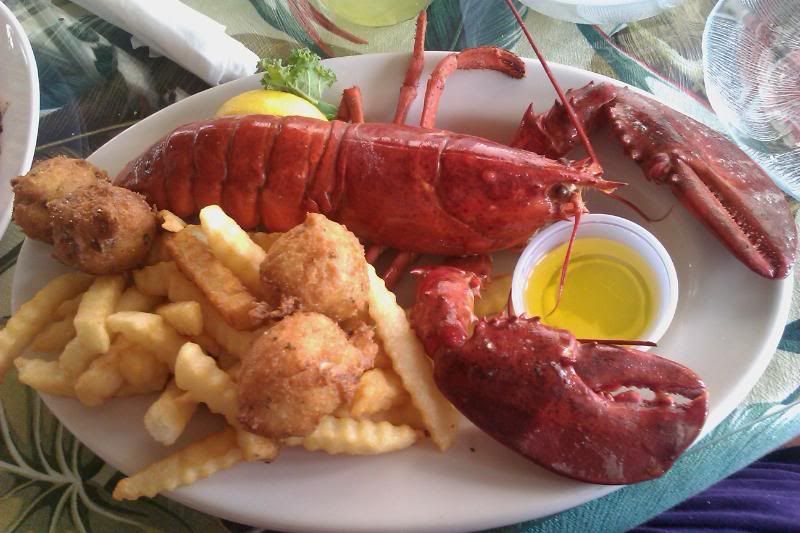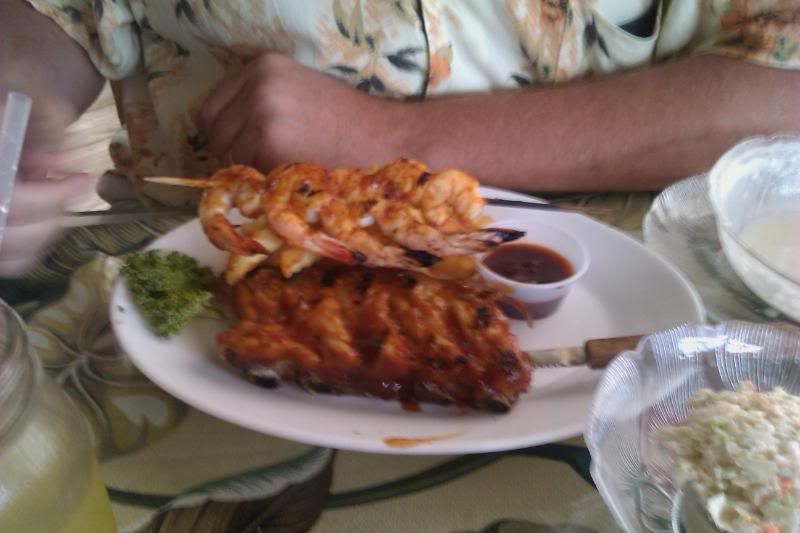 We enjoyed our dinner very much. A few more pictures, and another seperate entry coming up!