I have so many things knocking around in my head to say today I thought I would just call this entry ramblings. Paula, don't you just want to jump into that header picture? I miss the beach so much. Since moving here we have only been on vacation to our spot in Florida once. We always find something to spend our tax refund check on, and it hasnt been taking off to Florida for our three day retreat. I told Ian, next year we are going. I don't care what has to wait, we all miss it, we all want to go, and we all need to get away for a few days. One day, when Ian is retired we are going to sell this house and move to Florida. I have a confession to make. Yesterday I was looking at properties along the Atlantic coast. Just looking, just looking, not going anywhere for a long time. It is fun to look. I actually found some really affordable stuff for what we are looking for. It is a buyers market for sure right now, even in Florida.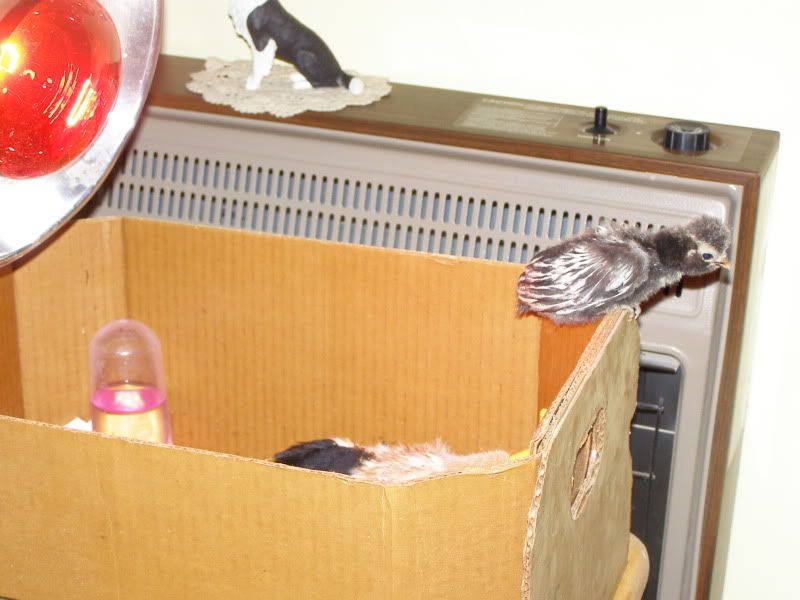 I have one lone baby right now. Hatching out the silver laced polish this year has not been very successful at all. I have only managed to hatch out three. Two of those have crossbeak. Crossbeak is just what is sounds like. The top and bottom of the beak do not line up. So far the other two have done well as far as eating and drinking. They will live out their time here, though not be birds for show as I was hoping. This little one you see here above has been a trooper. Usually, when a baby chick is hatched and is alone it cries for company. I will put a stuffed animal in to keep it company until another has hatched. In this case, there just isnt anything to hatch right now, so it has lived out its short life so far being with its stuffed mama chicken in the box, along with my attentions when I can spare it. This is my only new prospect for showing next year in this breed, along with the other four I showed last year. I am not sure I will show Kuckoo again, we will see how he looks when he molts this Fall and gets his new feathers in. Here he is looking out. You can see Laverne, Shirley, and Coco in the back half of the pen in the shade. They seem content and happy, but not laying any eggs for me right now.





I did have a successful hatch with the bantam silver spangled hamburgs! I am very pleased with the way they are coming along. I want to try and show more bantams this coming year as they are easier to groom and transport. My standard size show birds will always still be my first love though. I will always show them. They little guys and gals wouldn't hardly be still long enough for me to take a good shot, but here are a couple of pictures. I also have three bantam cochin cockerals in with this bunch. Patrick gave me these. Dwain, if your reading this, please don't hate me, but I think I am going to hold onto all three of these, I have grown VERY attached to them. Depending on how they fill out as to whether I will show them this coming year, we will have to wait and see.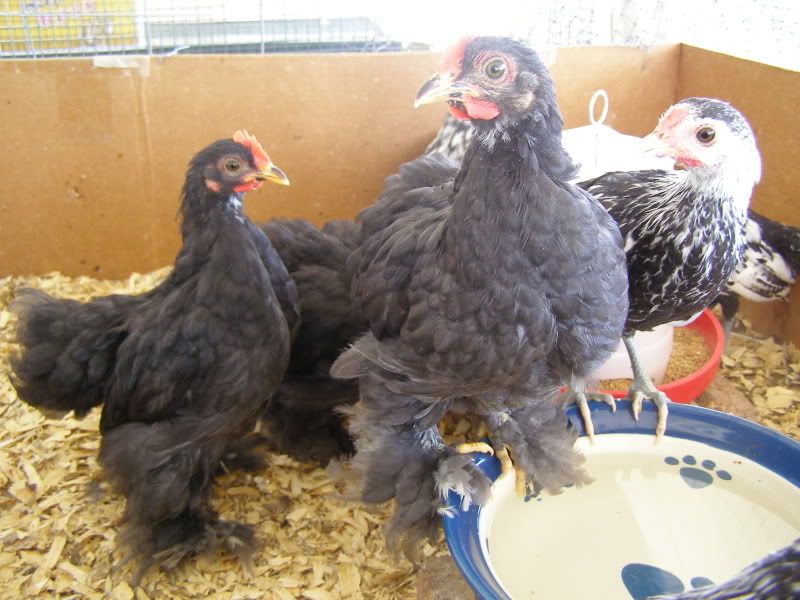 Shelbys little Salmon Favorelle rooster is coming right along. He still hasnt gotten in all his color, but he is still young. She will be showing him this next year. His name is Oscar, and let me tell you, he is just the sweetest little thing!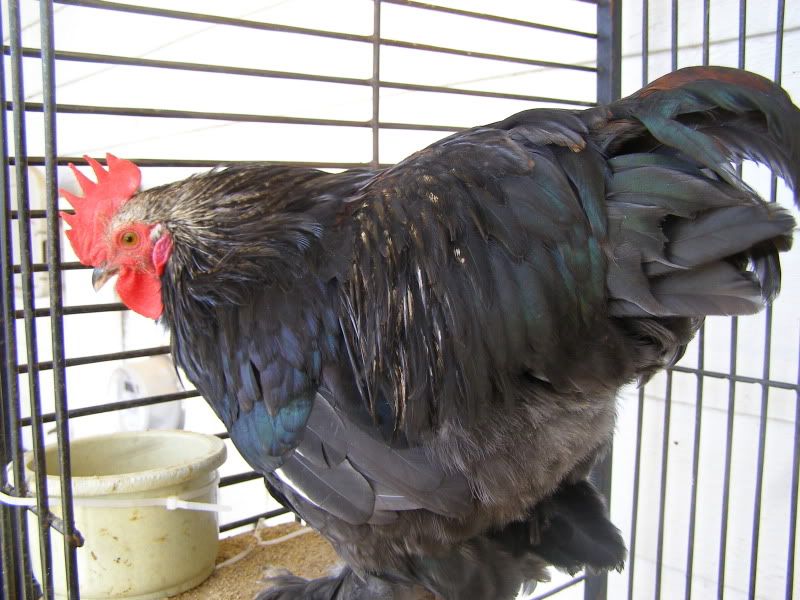 I want to be sure and tell y'all, I appreciate y'all all coming back to visit my blog, even though I kind of flaked out for a little while. It is always about this time of year that it happens. I get drawn to the outdoors and can't stay inside for long. The housework suffers, but it will be there. I still have many more blogs to visit today that I didnt get to visit yesterday, so I am going to balance my housework with reading today til this afternoon, and then I am going to outside and spend some time with the animals, see what they have been up to all day and what they need from me. Have a good Tuesday, and I will see y'all tomorrow. :)