So here I am. Its Monday, and I am ready to start fresh and get back to blogging and visiting blogs. I hope too many folks haven't given up on me and abandoned me. Sometimes, you just have to take a break...but now, I am back and ready to blog.

So, lets back up and try to remember what has been going on with me.

First off, June was brutally hot, most of it. We had temperatures into the hundred degree mark day after day with heat indexes up to 120. So, I would go out before daylight and get everyone out there prepared for the brutality of the coming heat of the day. I had to, for them, and for me. At midday, you could step outside and the heat and humidity would swallow you whole within minutes. I puttered about the inside of the house during the day, cleaning, dusting, cleaning out odds and ends. I also got crafty and gathered up some shells both from past beach visits and shops off of the beach selling shells and made my plain toilet paper basket into this...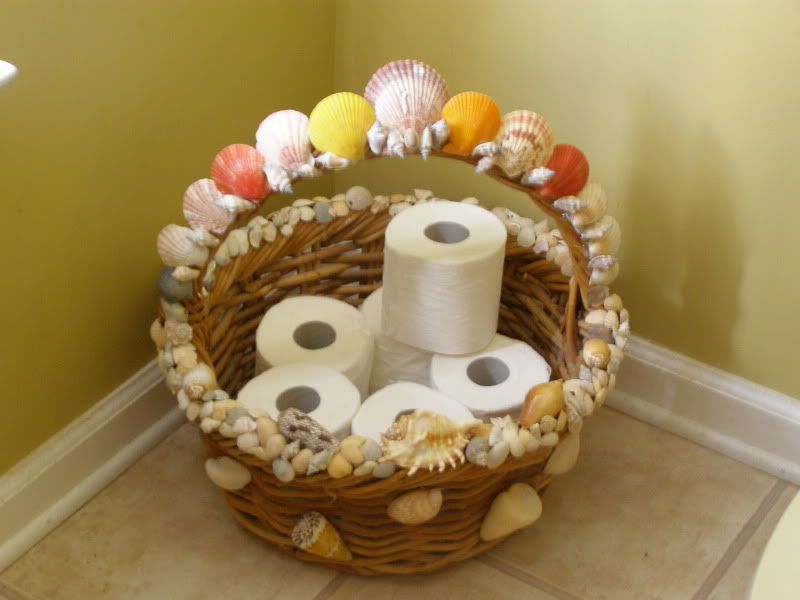 Ian wanted to have a garden this year, but we are just not at a time in our life when he can dedicate enough of his time to having one, plus, with the brutal temperatures in June I was kind of glad he didnt have the time. It was not fit for man nor beast. So, in light of this, I have planted just a few things...and have them on the front porch. It is easy to keep up with and I like having it on the porch...three upside down tomatoes...and two pots ( I am only showing one here) of cucumber seedlings coming up. I will be seperating them out into more pots very soon. I also have a couple of pepper plants out there too. In the last picture are some more tomato seedlings coming up in a pot to be transplanted later. As you can see, the upside down tomatoes are thriving. I did an experiment by planting one in a pot, and in regular potting soil. The hanging ones are in Miracle Gro soil, and boy can you ever tell the difference!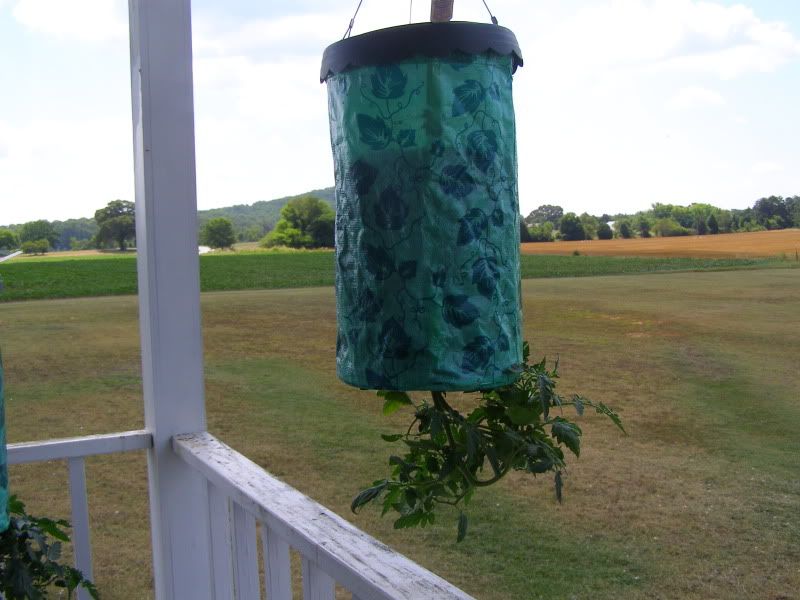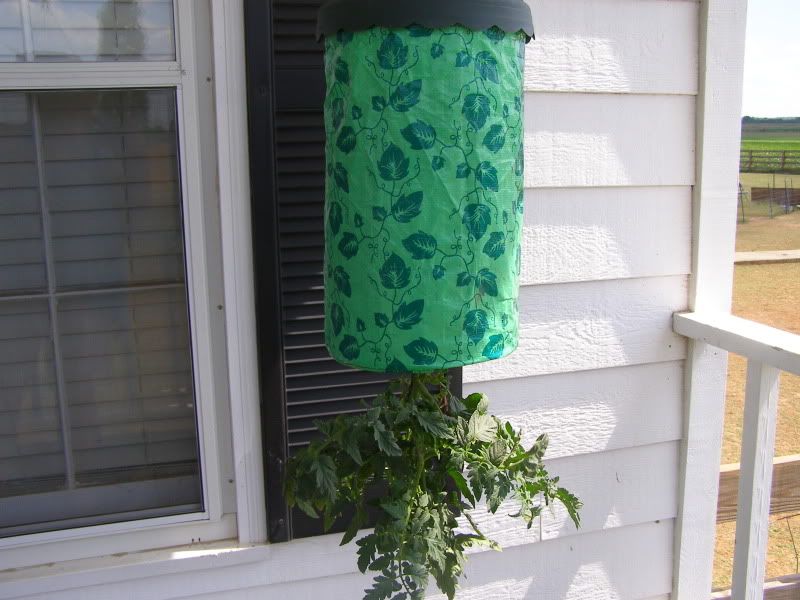 Earlier in June, several weeks ago I went to a swap meet over in Cedartown that someone was holding...for selling chickens. I didnt go to sell chickens, but it was so close, I had to go look. This guy was there, it is an Americauna rooster, he was five months old. She wanted fifteen dollars for him, he seemed to be docile, but I was really not in the market for another rooster, so I passed. The next day I saw him for sale on Craigslist, so I guess she didnt get her going price of fifteen dollars for him. It is just hard to sell roosters, they are a dime a dozen.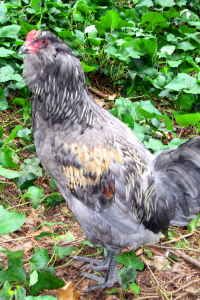 Pretty boy isnt he? But I have many I need to sell off myself. Shelby was with me...funny thing, we were supposed to be out shoe shopping... and we did, eventually. We went shoe shopping...and came back with these. Someone was selling baby ducks at the swap also, and I just couldn't resist.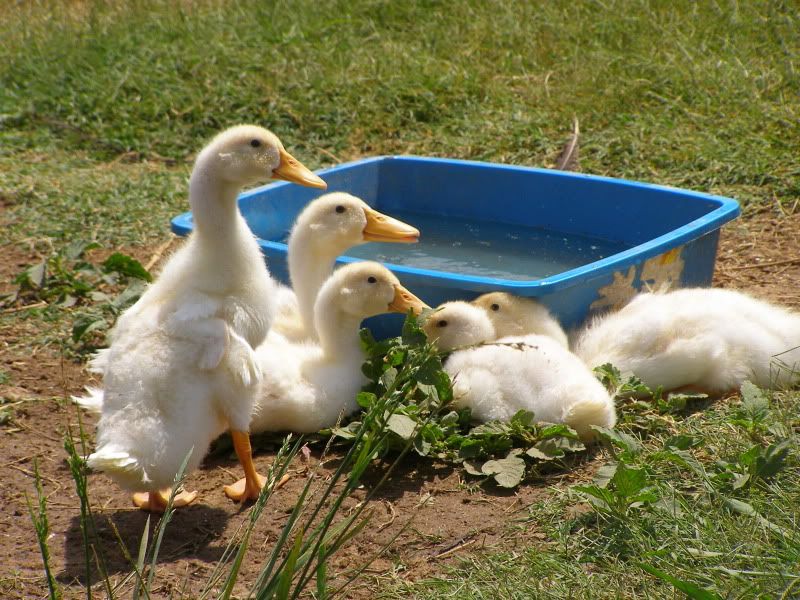 Of course I don't have any pictures of the shoes we bought, but the ducks...of course, I took pictures of. It seems like every day I go out there they have grown so much. In these two pictures they are already much bigger than when I bought them. They are pekin ducks. I named them, Eeny, Meeny, Miney, Moe, and Tod. Well, there are five ducks, and so I had to think of another name for the fifth one! Tod stands for The Other Duck. :) They are so sweet. I forgot how fun it is to have ducks. I had two at the old house in Forest Park many years ago, both girls. This was way before my chicken days.

Up until yesterday I couldnt tell you the last time we had rain...weeks, its been weeks. We had a nice soaking shower rain a lot of the day. The grass was looking pretty bad before...here is what it looked like before we had a that rain yesterday. I am sure the weeds will be growing like wildfire now that they have had a good drink of water!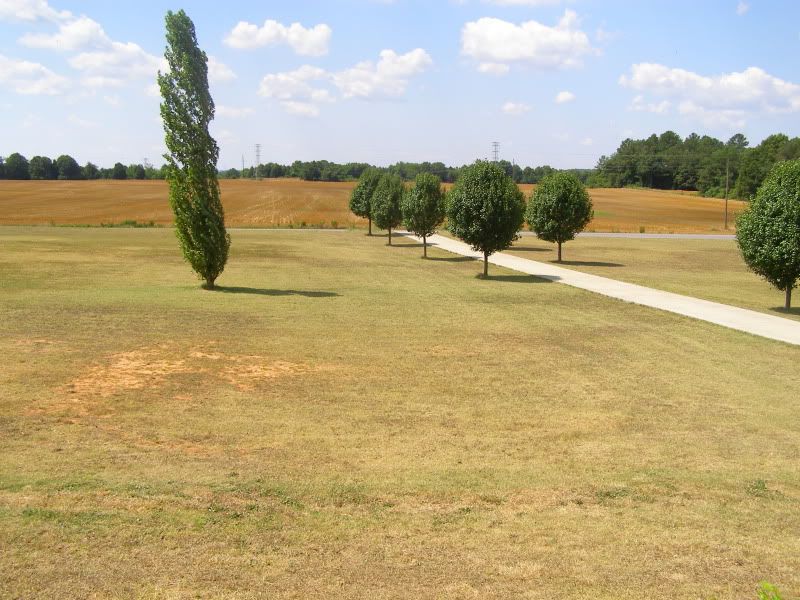 The wheat has all been cut down now across the street and down the road. They only take the top half off, so everything looks so dead around us now..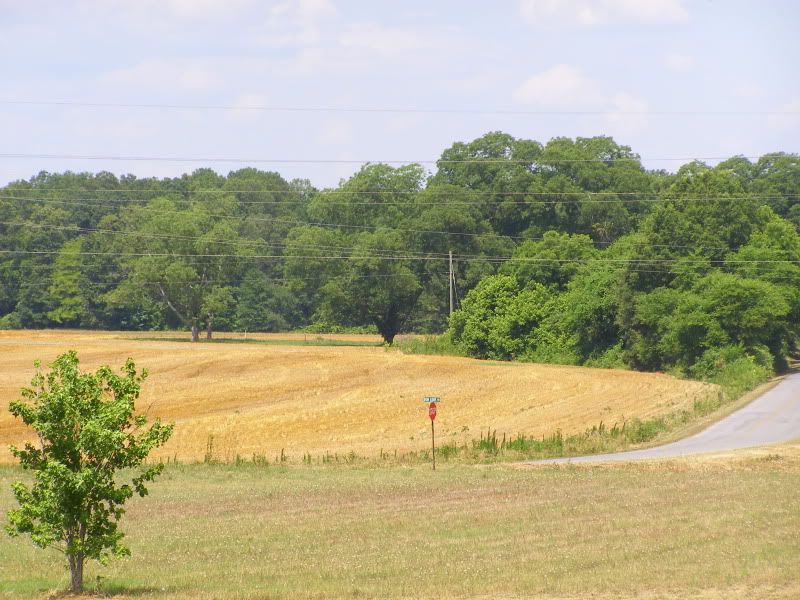 Except next door, they have planted cotton and it is coming up nicely...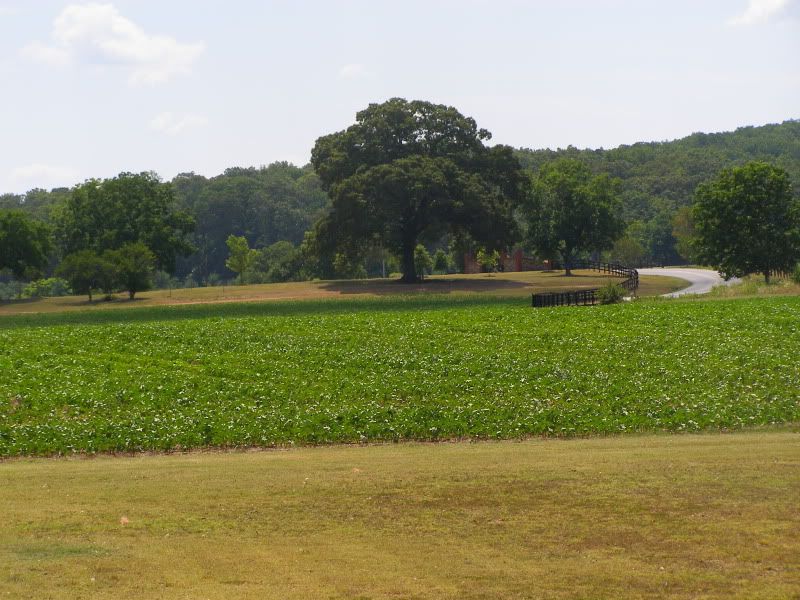 I have many more pictures and a lot more updates on everyone out in the yard...but I will let this be enough for today. Just to wet your whistle you might say. :)

Now I will be coming around to visit everyone. I hope y'all are all having a nice Monday.