It seems Summer is coming in early this year. We are having temperatures in the nineties already and the heat index went up to 104 yesterday. If its this hot now, we are going to be sweltering by August. I guess I had better get busy freezing 2 liter bottles of water to put in the pails of water to keep the animals water cool for drinking. I am thinking of installing a sprinkler hose for them to cool off in too.

I woke up at 3:30 am, and I think I turned off the alarm while I was half asleep. I woke back up at 5:38 and panicked, waking Ian up abruptly and getting his clothes for him. He didnt hardly get to wake up, much less shower and he was out the door. I hate when I do that to him. I have never turned off the alarm like that, but the more I thought about it, the more I think thats what I did.

Today Tip is going to the vet for her annual check up and shots, then we will be off to go and visit with Mama and Daddy for awhile before coming back home.

I thought I would try and keep up with my journal a little better and make more posts. So today I am going to post pictures of Shelby riding Patches at the neighbors. Laury has been very good with Shelby in teaching her how to ride, how to control the horse. Patches is an older girl, so she is really sound, and I trust Laury to keep Shelby safe. They have gone on several rides now, but it is already getting so hot, so I don't know how much more riding they will get in unless its in the early morning or late evening. Even in the late evening the heat has been hanging on.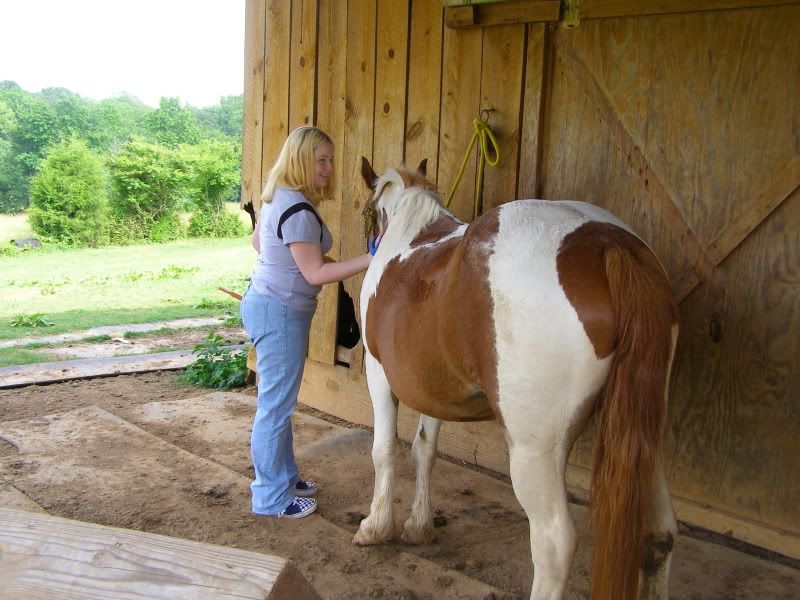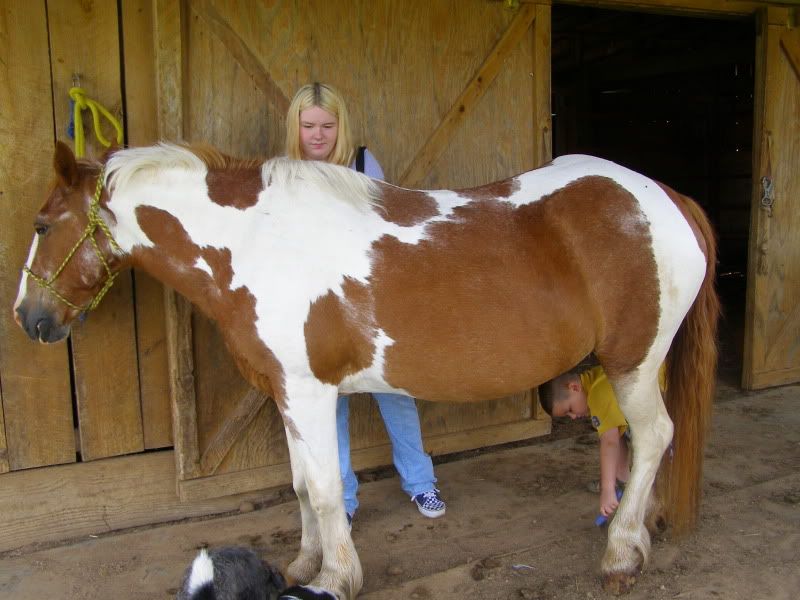 Some grooming first

Then Laury got Patches saddled up and got the stirrups adjusted just right for Shelbys feet....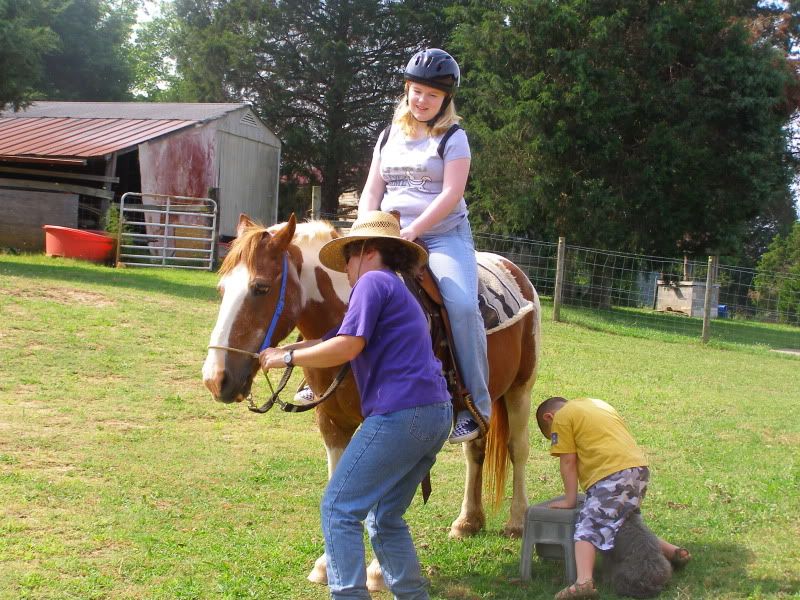 Shelby and Patches took a little walk around the back while Laury finished getting her horse ready to go...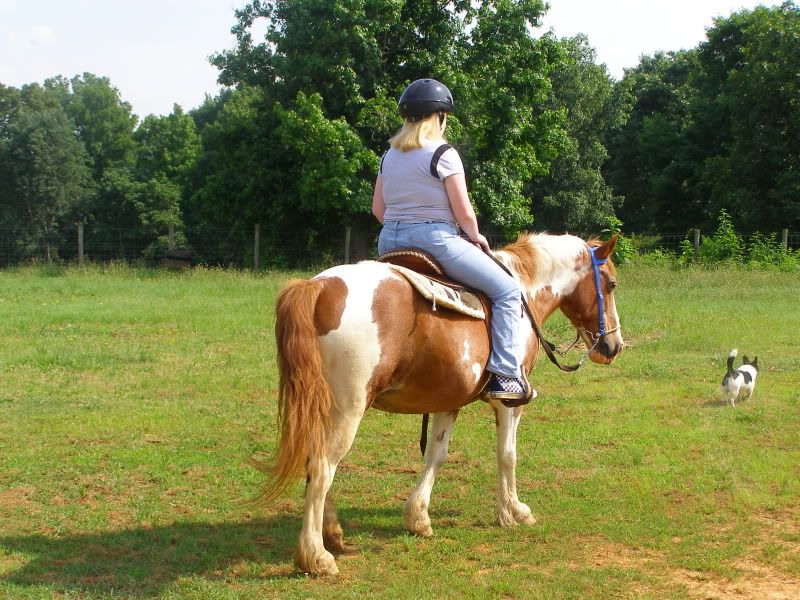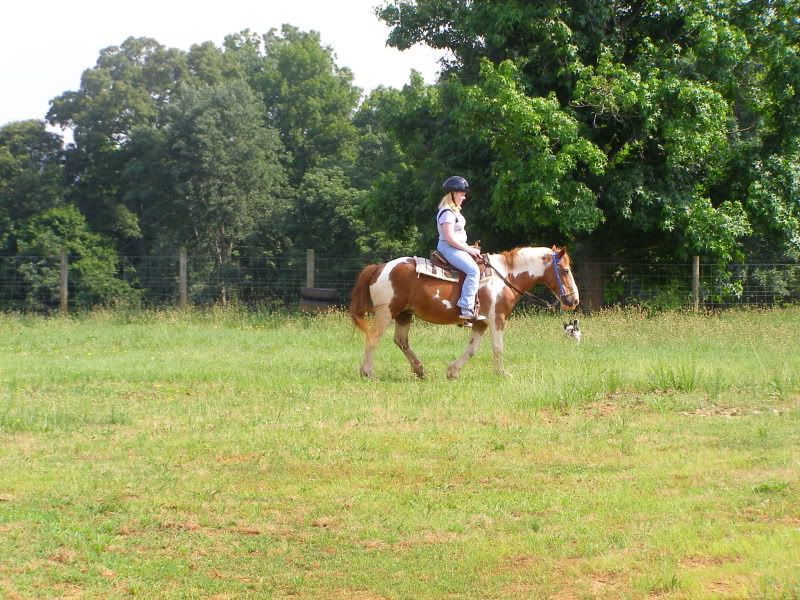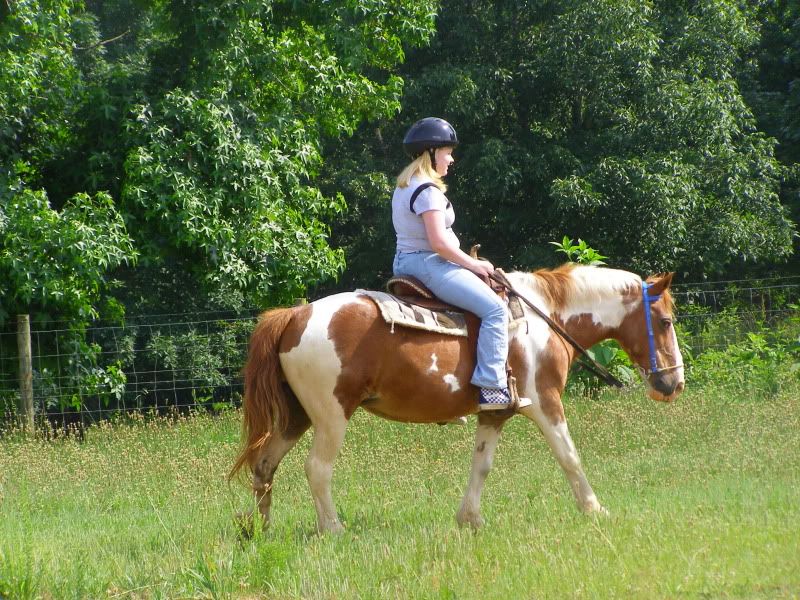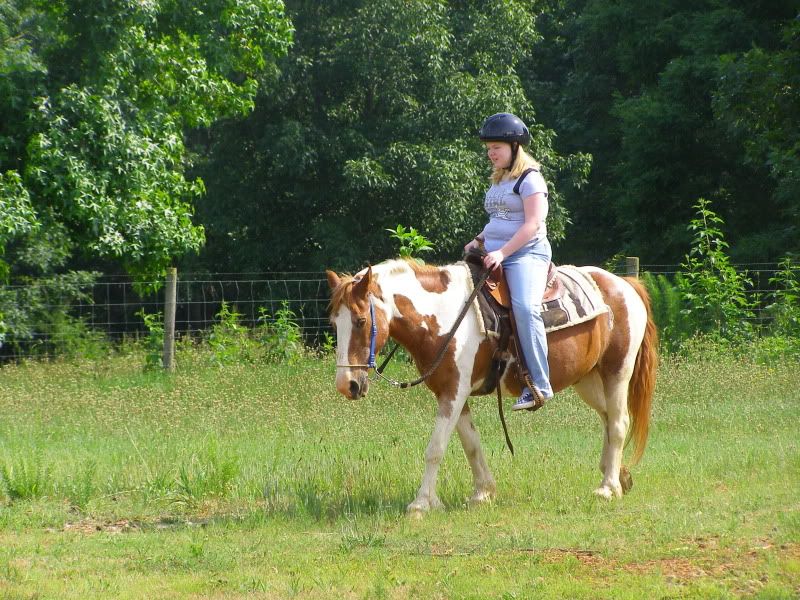 A few of their other horses look on...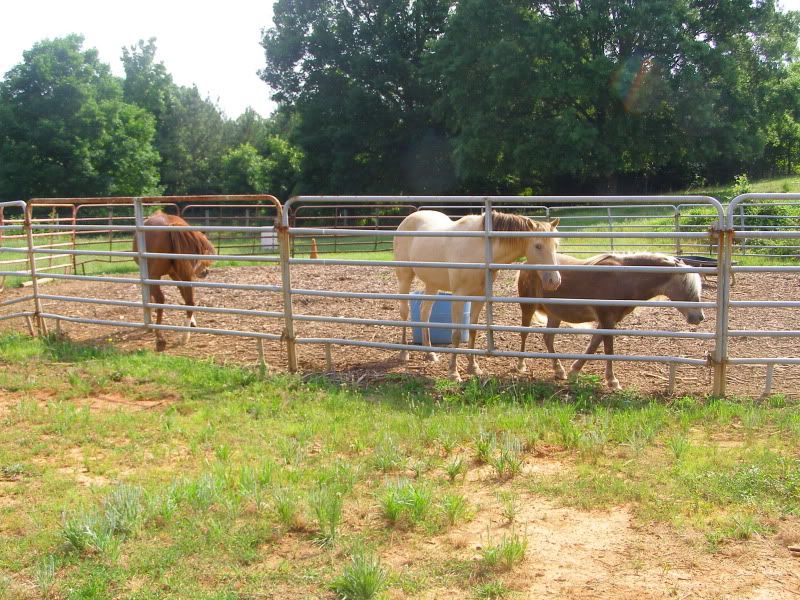 and their off to hit the trails...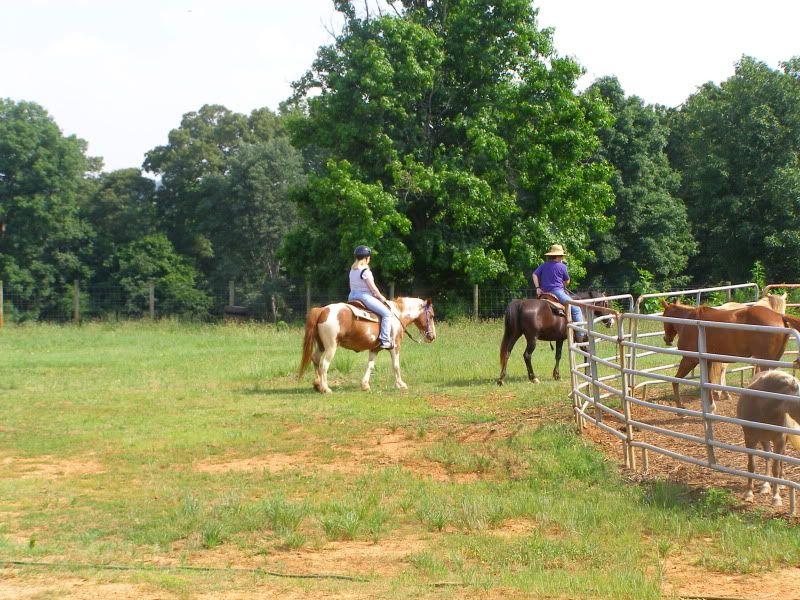 My Shelby girl, she is growing up so fast now...but I know that is the way its supposed to be. One minute they are toddling around in diapers, the next they are hauling themselves up onto a horse to go riding...sigh.

Here is a video of Shelby riding Patches around while waiting for Laury to get Midnight ready to go. I am going to leave now and get ready to go. I hope everyone has a nice day today. :)