There were many, so many birds. These are pictures of just a few of my favorites. For some reason I never took pictures of my silver spangled hamburgs or their competition, but I will be sure and try to do that at the next show in Hartwell, Georgia.

I didnt expect to have a big win or anything at this show. I don't normally show bantams, so this was just a test run to see what the birds I have would do.

Results were mixed. The barred rocks did well with one cockeral winning Best Variety/Best of Breed, and one of the pullets winning Reserve Best Variety/Reserve Best of Breed. This doesnt win ribbons, but they are very encouraging marks. The cockeral's tag even had NICE! written by the judge. The other two took second place in their breed.

There were 104 moderns...needless to say, finding the best one of these was like finding a needle in a haystack. I did not envy the judge, as this was a tough job. Mine did not place, but I am not surprised, they are both molting. I am thinking of taking Sister in place of them at the next show, seeing as she is a pullet and chickens do not molt their first year.

I had tough competition with the Silver Spangled Hamburgs. I went up against a breeder that had been perfecting his flock for six years. I had spoken to him before the show and made plans with him to buy a cock bird from him at the show to replace my only breeding cock bird. Since I was showing, he decided to show some of his. I lost big time against him of course, but without any competition, I wouldn't know if mine were any good. He consulted with me, and he sold me a lighter marked rooster to go with my hens because my hens had too much black in them. He says he thinks he knows where my birds came from, a good breeder, but my birds needed some lightening up, so I will put this bird with my darker pullets and hens to hatch in the Spring for some hopefully really fine show birds. Only one was disqualified. She had an inverted spike for a comb. Too bad, she is the sweetest of them all.

I had this said to me about two of my birds, from different people.

Get rid of that bird.

I explained to them that just because I don't breed that particular bird because of a defect, doesnt mean I want to get RID of it. I just put them out in the yard with the community of chickens. If I got rid of the ones with some sort of defect or problem I would be missing out on some real characters, and some real friendships with those birds. I love my chickens, and just because they are not perfect does not warrent me getting RID of them. They just won't be a breeder.

Alright, here are some pictures...



I am going to enter two serama cockerals at the next show...here they are...they are B's. The ones you see in the slideshow above are A's, very small. I don't have any A's, but thats okay. :)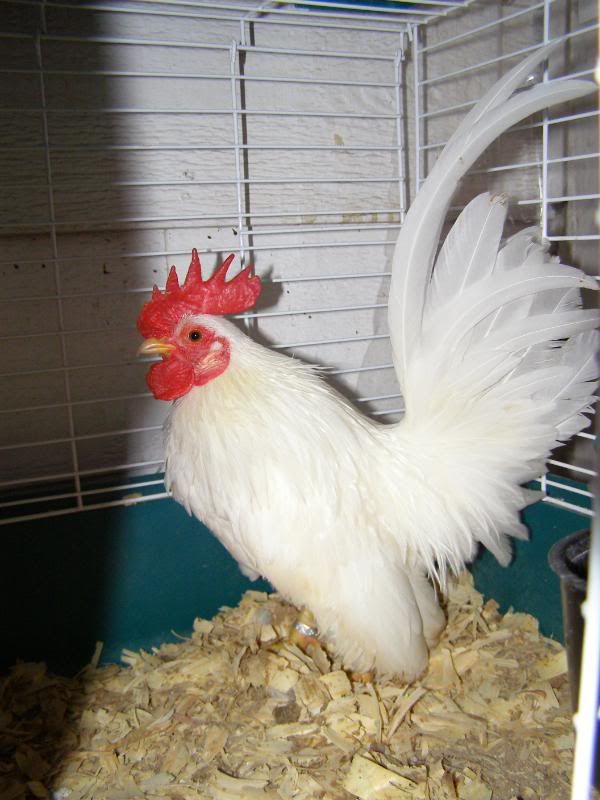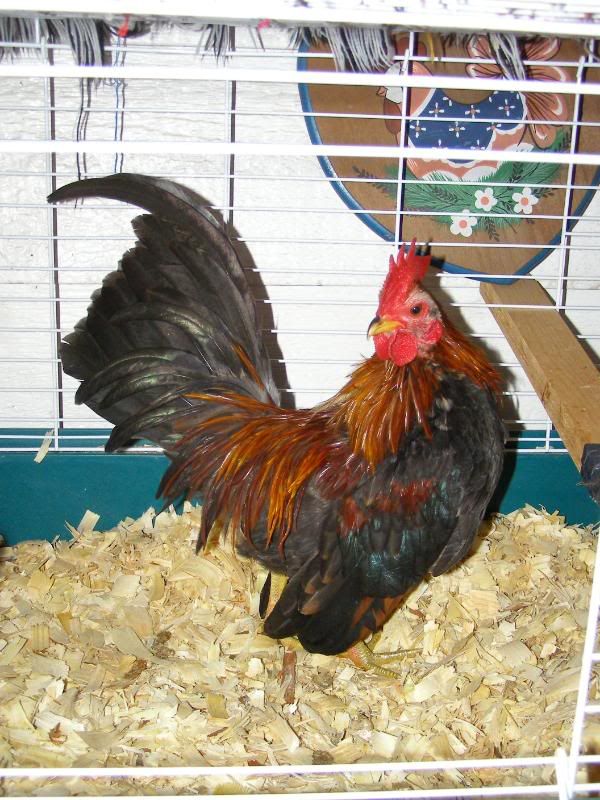 Here is a picture of Rocko...the new Silver Spangled Hamburg rooster that will be with my girls this Spring. He already had this name, so I kept it. I like it.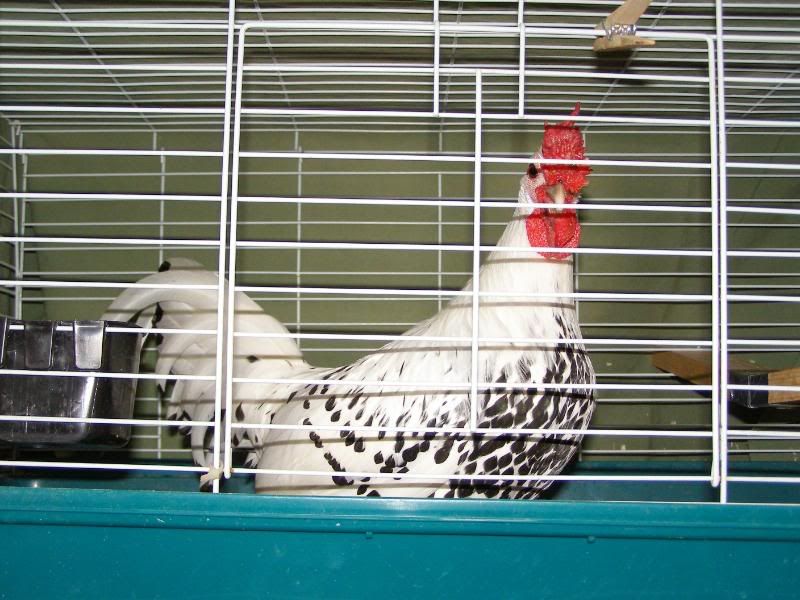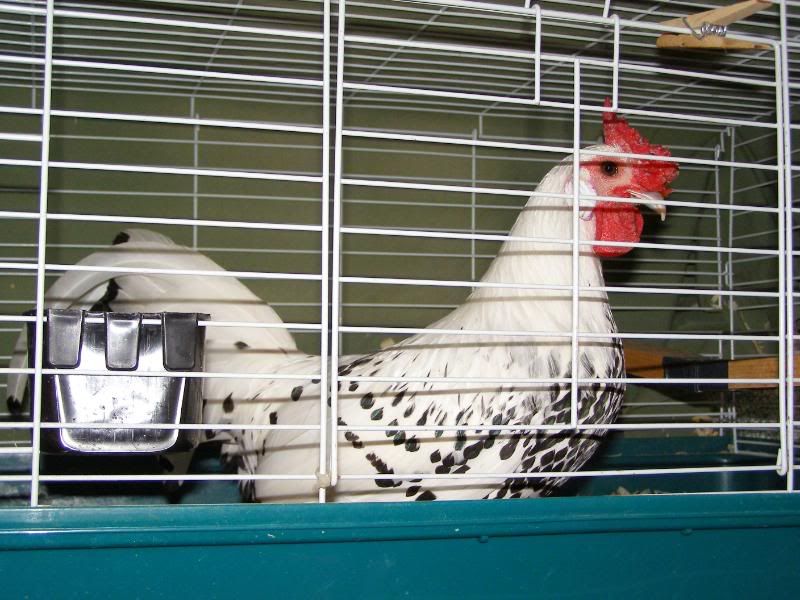 A few of my up and coming show chickens...still just babies...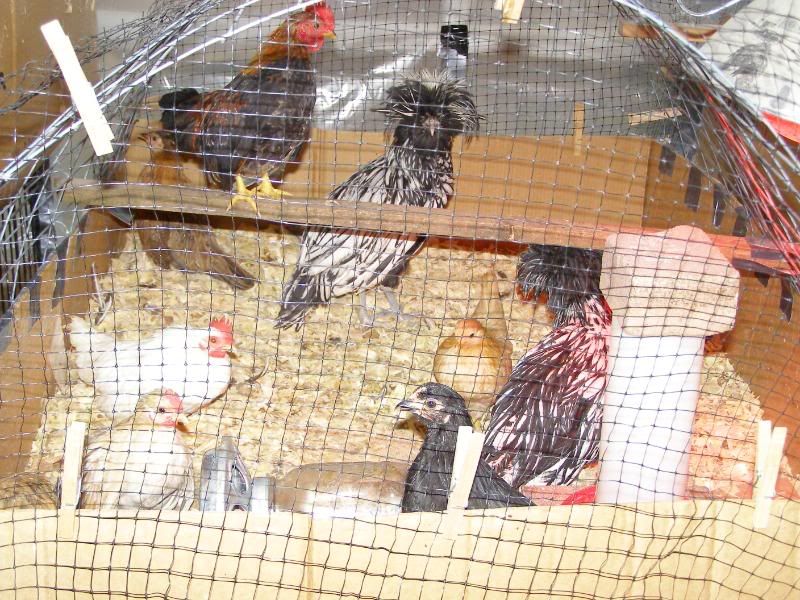 I put an ad out on Craigslist, hoping to find the owner of the flock of Appenzeller Spitzaubens I got two chicks from awhile back. I originally got two chicks from a lady in Rome, which had bought them from a lady in Carrollton. She since sold the flock to a guy in Villa Rica, which called me, and has thirty eggs incubating, of which I will buy some chicks from! So...the breed you see at the top, my header, that is an Appenzeller Spitzauben, from Switzerland. Here are my two cockerals that I intend on showing at the other shows that show large fowl...better pictures later...but here they are.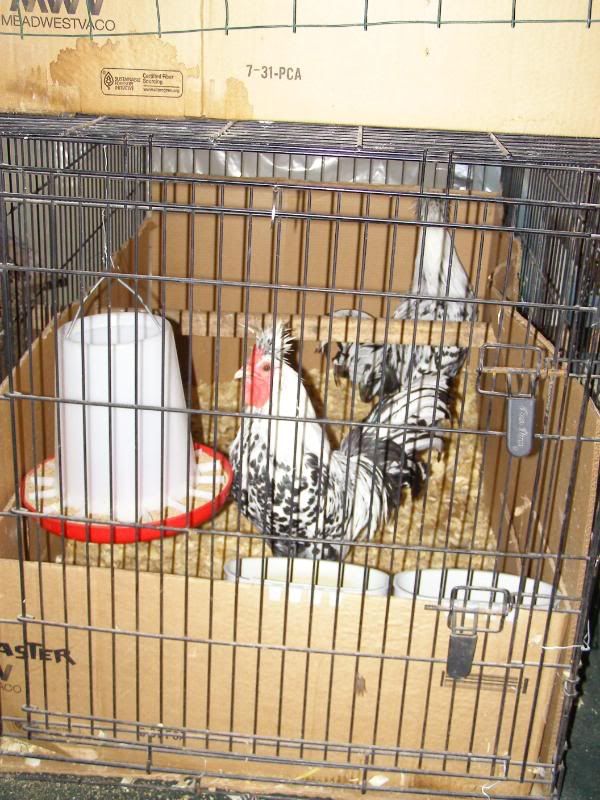 Thats it for today, I have to get moving. I got birds to take to Dwain today, and he is giving me a breeder house thingie...will show you later, it has compartments...kind of a wall unit type thing. :) Have a GREAT Tuesday! :)